March Babies, claim your birthstone with Chatham
Lab Grown Aqua Blue Spinel

After a long dreary winter, nothing is sweeter to the eyes than pastel colors. The traditional March birthstone is the striking aquamarine. Chatham's alternative to this March gem is lab grown aqua blue spinel.

Chatham attempted aquamarine growth for a period of time, but this was a difficult stone to grow without the typical fractures found in most beryl. In true Chatham fashion, we discovered an alternative with similar color and greater hardness: spinel.
Lab Grown Aqua Blue Spinel has the same striking color as an aquamarine. It is easy on the eyes with a serene and calm-like hue reminiscent of the sea.

Chatham has a generous selection of Aqua Spinel jewelry in its line up. Since aqua is a cool color, its subtle and unobtrusive quality is a great match for any style of dress.

Create a Color Story
Pair a blue suede pump with your favorite Chatham Flame Cut Aqua Spinel Pendant.
Highlight your Chatham Flame Cut Aqua Spinel Earrings with a faux leather clutch in the same color family.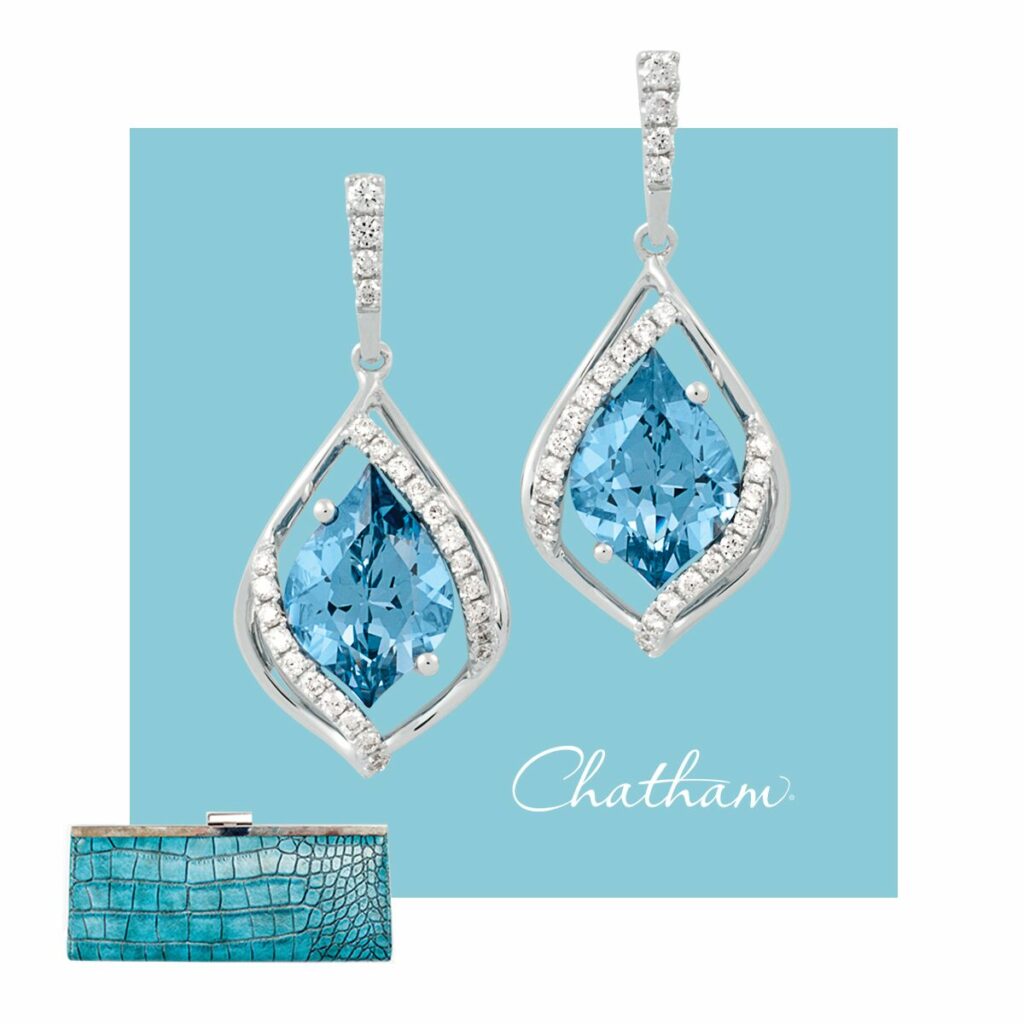 Make it Personal
Wear your initial with your birthstone color. Chatham's Initial pendants are also offered in Chatham Aqua Spinel shaped into an elongated baguette.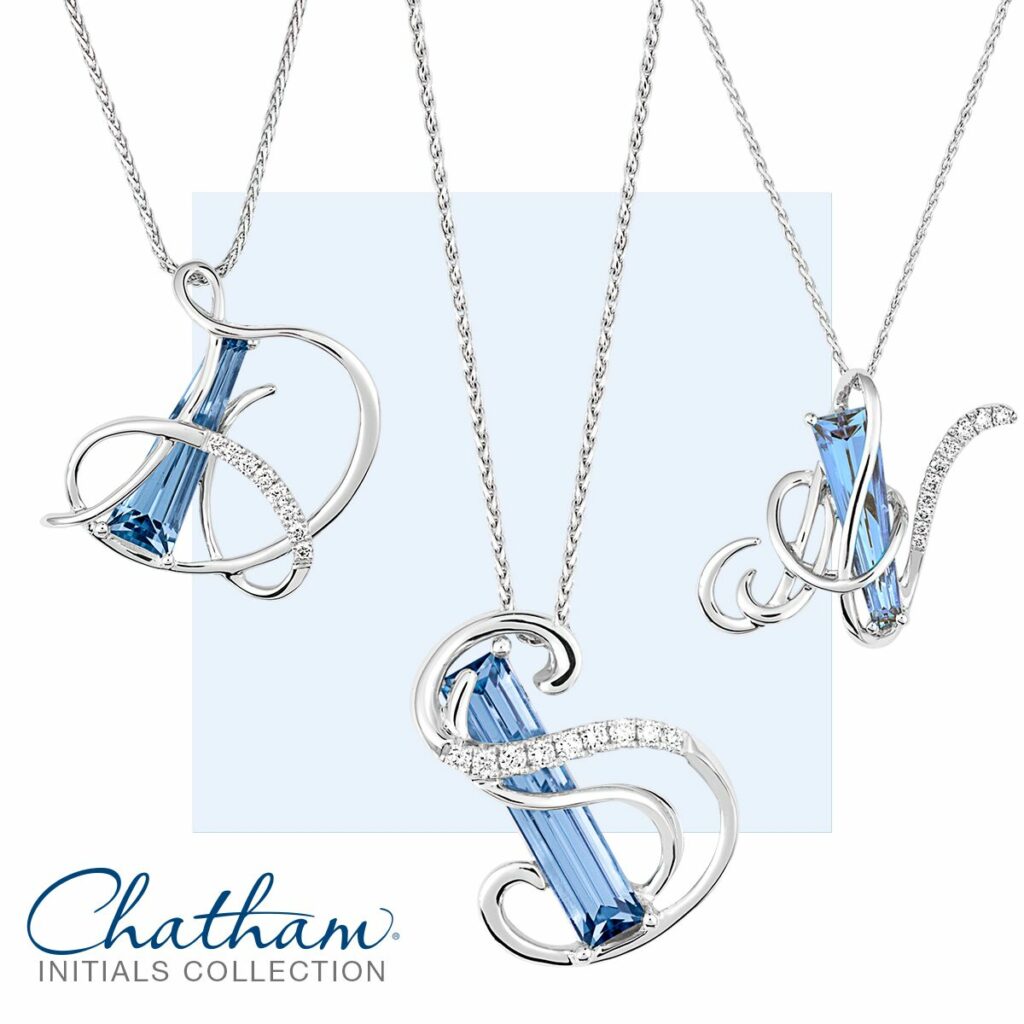 Make a Statement
Whether you wrap it around your wrist or your neck, Chatham's Aqua Spinel cuffs and necklaces are eye-catching with just the right amount of sparkle.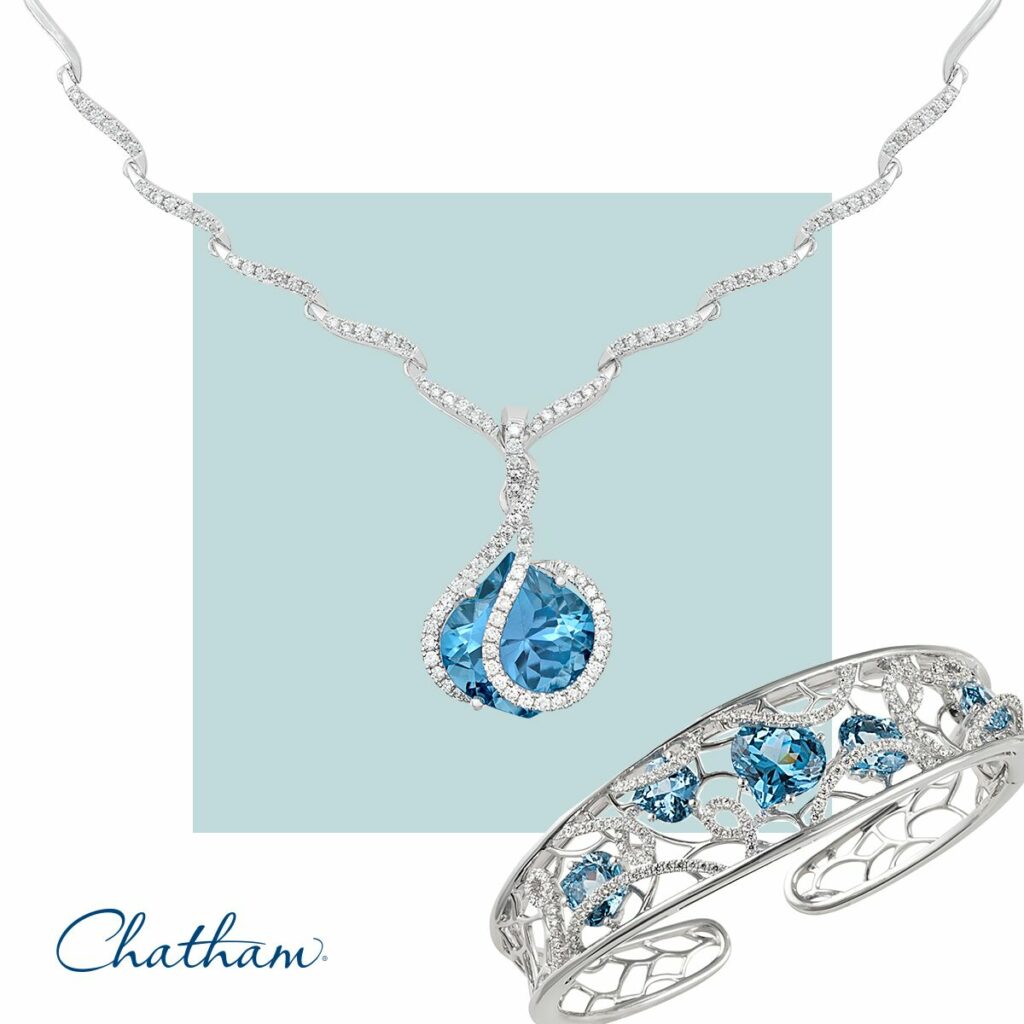 Wedding Bells
Most consumers haven't heard of the gemstone spinel, much less as an alternative to diamond for a wedding proposal. But with a hardness of 8, this makes it a great contender for an engagement ring. Chatham has a few style choices to select from: classic halo in one of six shapes, contemporary with a layer of diamonds running across the stone, or something in between.
Browse our Aqua Blue Spinel Collection for a style that appeals to you or for that special March-born someone in your life!