Life is unpredictable. No matter how many times we dot our i's, cross our t's, and painstakingly think of every possible fool-proof scenario, some things can't be prepared for.
Take the current situation we find ourselves in. So many plans postponed – weddings, birthdays, reunions, anniversaries… But let this period of isolation be an awakening rather than discouragement. Let it measure what is truly important in life. In fact, this distancing inspires gratitude and can sometimes influence you to make bold decisions – like marriage!
April is a bridal month. Its birthstone is the most coveted and celebrated stone on the planet – the diamond, in our case, the lab grown diamond! April is the season of rebirth. Flowers are blooming, the sun is shining, the air is fresh and the climate, just right.
Now comes the sentimental token to express your desire for a lifetime of commitment. This is where you can turn the unpredictable, into predictable. You get to choose everything from the mounting to the stones for your eternal expression of love.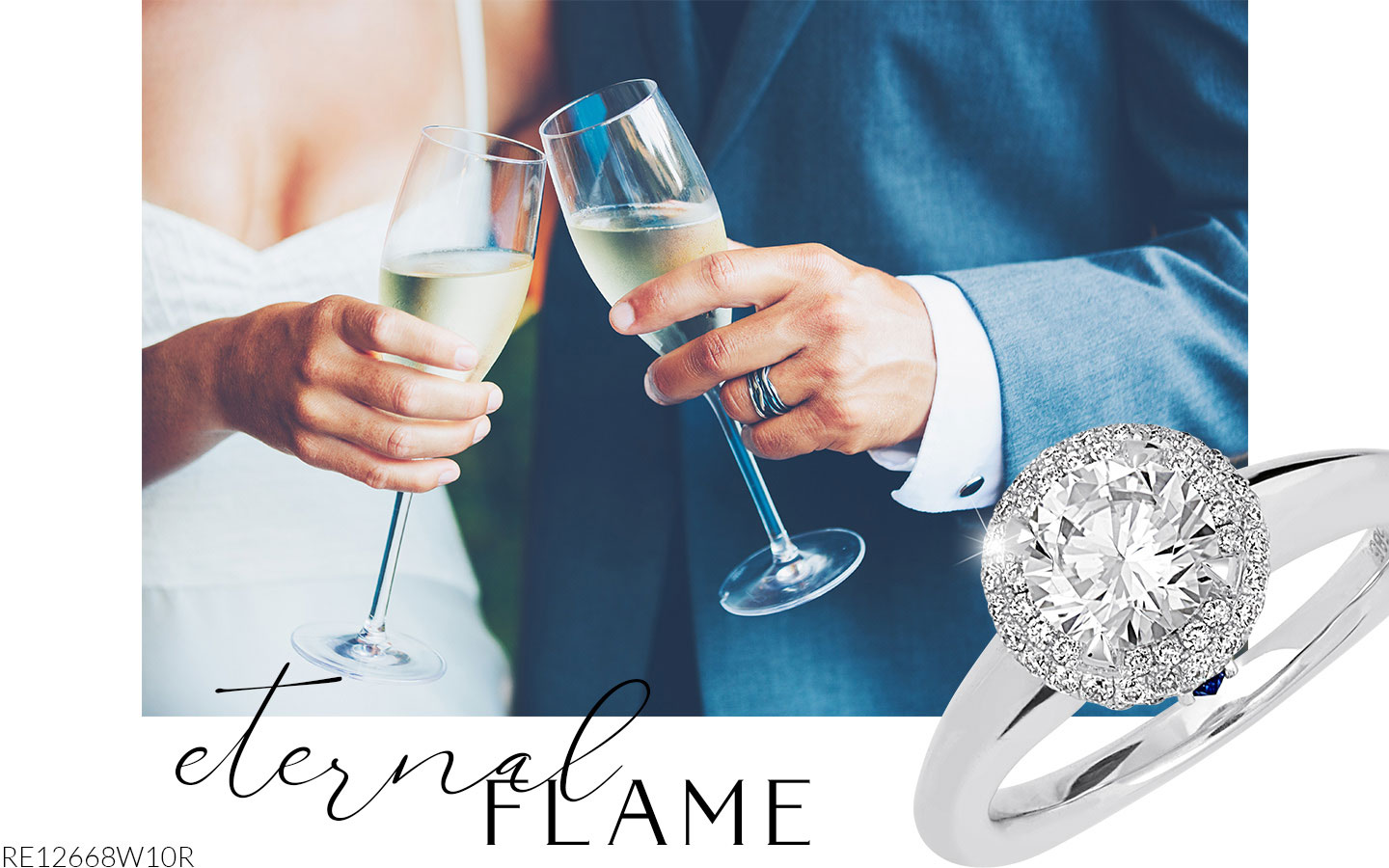 Chatham's engagement ring line, the Eternal Flame Collection, has been described as: enchanting, magical and breathtaking. Choose from a lab grown diamond center stone or one of five lab grown colored gemstone varieties: alexandrite, blue sapphire, emerald, pink sapphire, and ruby.  We suggest finding the stone that speaks to you the most based on what they each represent.
Growth is essential to life. Present a lab grown emerald and express your desire to grow on this journey together, side-by-side. Green is a fresh and organic color. It symbolizes the roots of a marriage that will grow and flourish for years to come.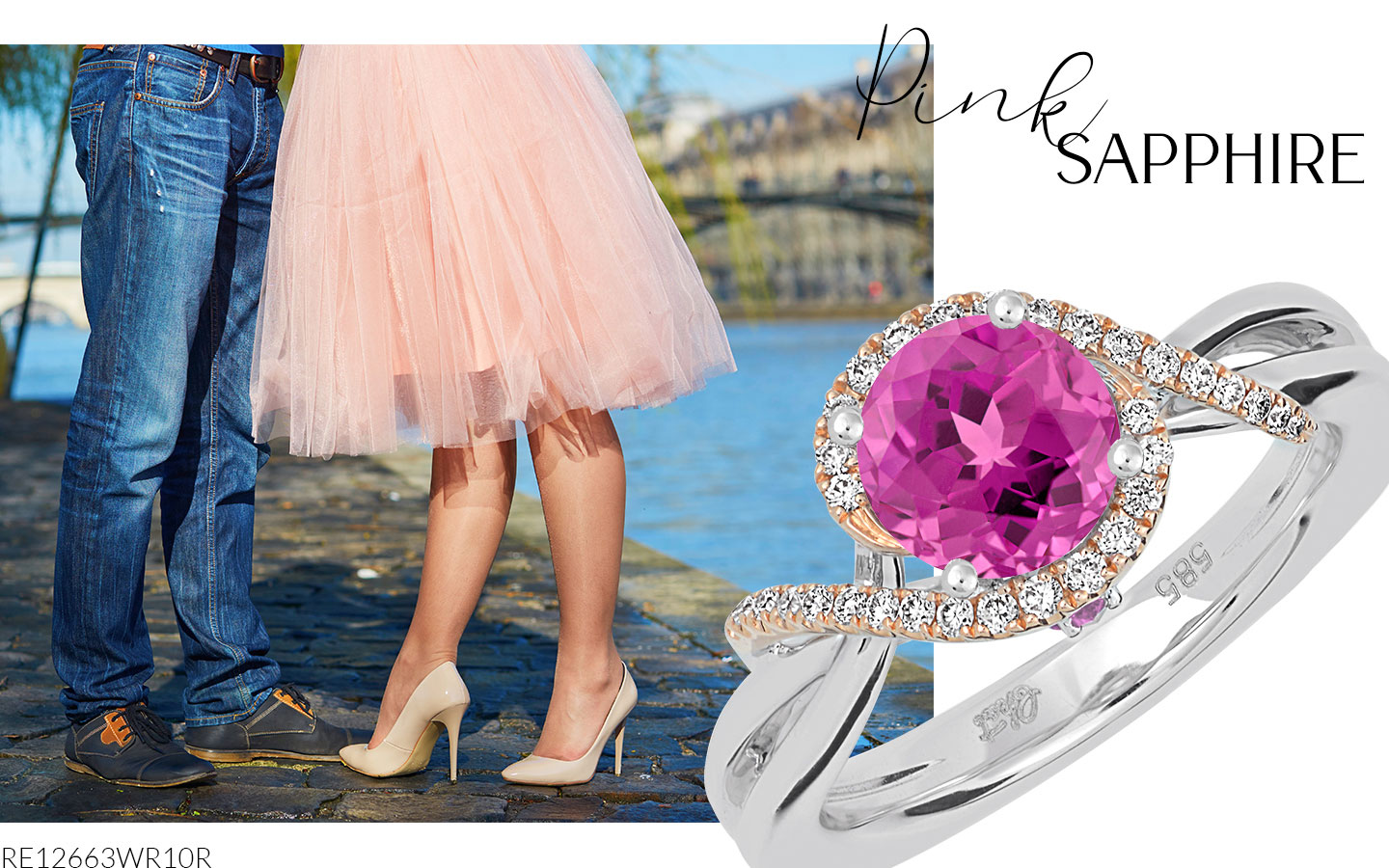 Is she playful? Compassionate? A dreamer? Think lab grown pink sapphire! This rosy colored gem is just as feminine and brilliant as she is. And the best part? It has a hardness of 9; ideal for engagement rings.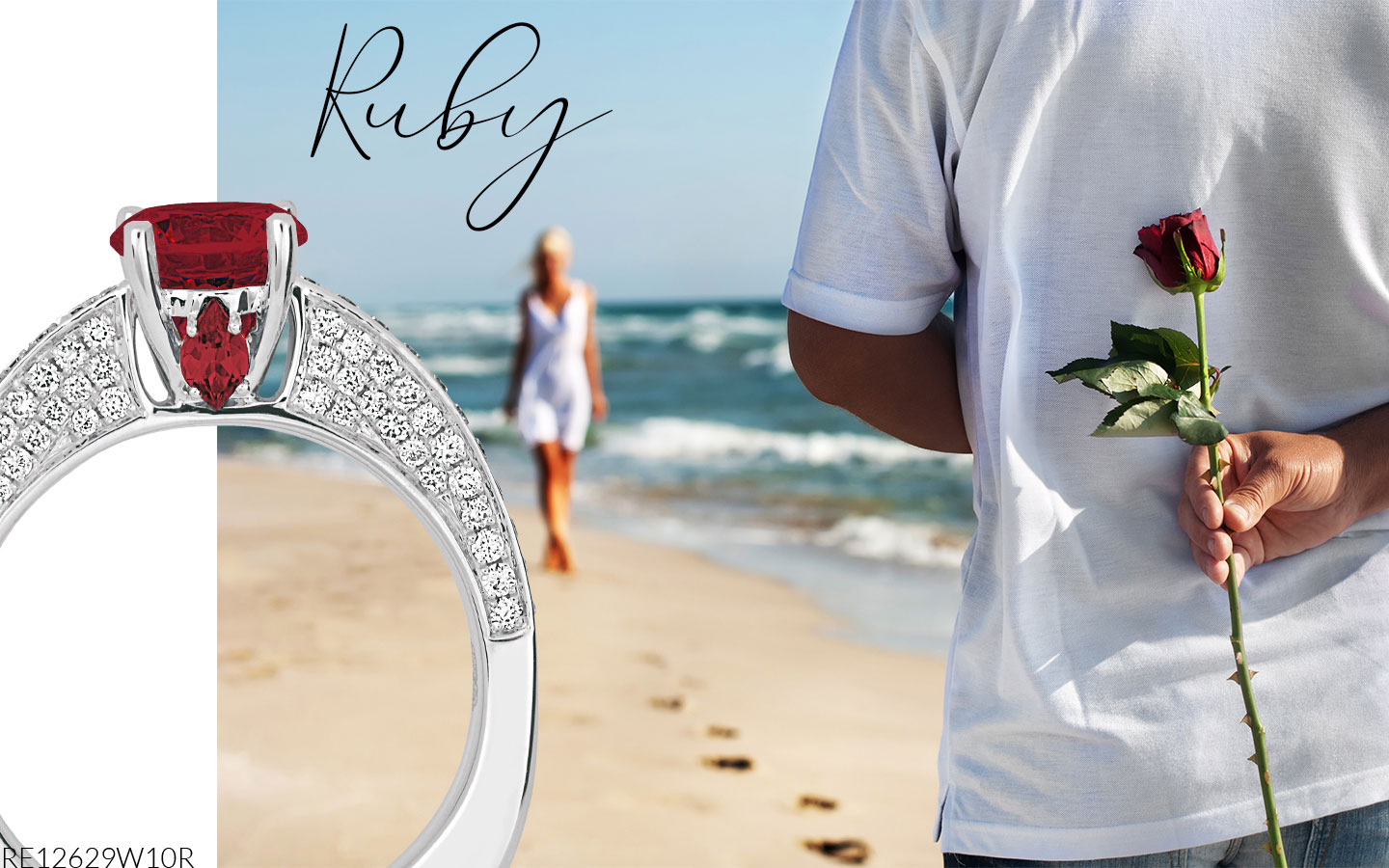 Red is bold and makes a statement. Lab grown ruby is her stone if she is self-aware and a go-getter with a vibrant personality. This gemstone also represents passion and deep desires.
Don't fret! There are brighter days ahead and during this down time, plan with patience and dedication. After all, one day this ring will have a very interesting story to tell!