Spring is around the corner and we have all the season's color trends for 2020!
Fashion month inspires us to take a look at what we have and suggest styles that fit in with the season's color scheme.
These were the stand out colors on the runways: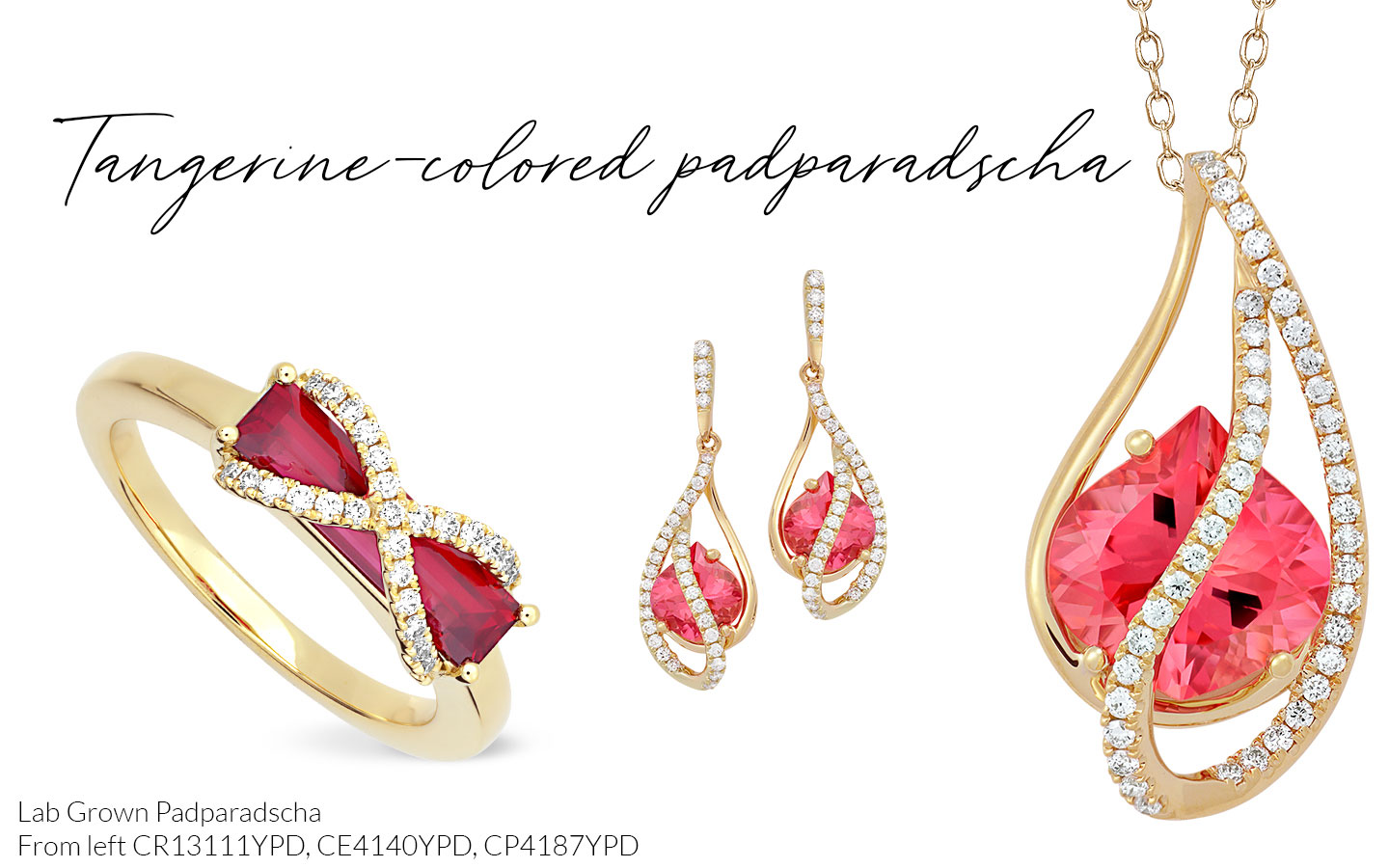 Bold, bright and warm, this dynamic color radiates energy and confidence. Chatham lab grown padparadscha is the ideal color match, displaying a cross between a lotus blossom and a fiery sunset. When paired with yellow gold, the orangey undertone is most dominant.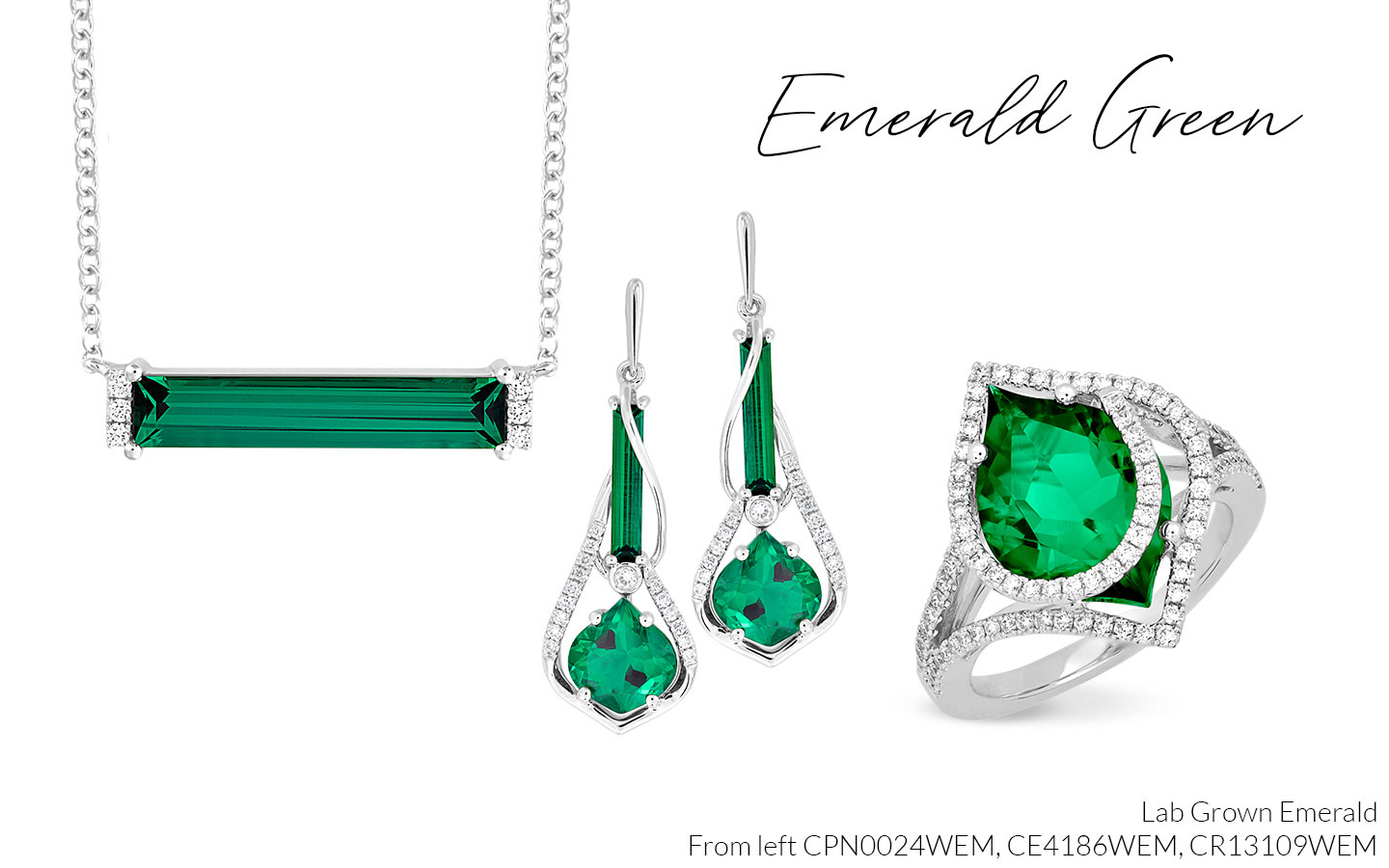 If it's emeralds you're after, Chatham is your answer! Chatham's lab grown emeralds have the purest clarity and most vibrant, plush green in the industry. Cut in exotic shapes like the flame or the onion, we make the impossible, possible!
.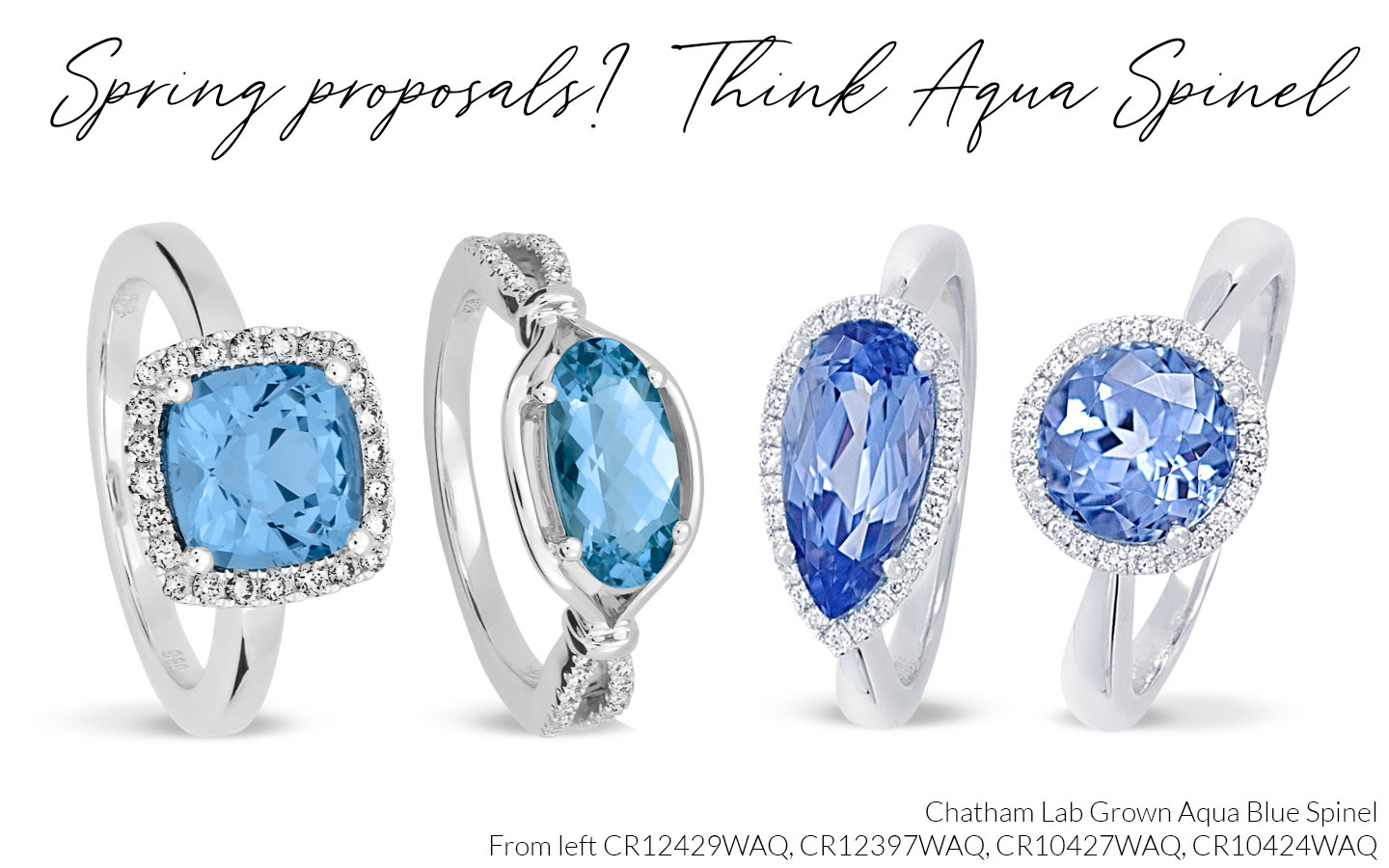 Lucky for us, the March birthstone happens to be the picture-perfect spring color. Although we don't grow aquamarine, beryl, we have a better option: lab grown aqua spinel. Spinel is a harder mineral than beryl, with a hardness of 8. This makes it an ideal engagement ring gemstone choice for those spring proposals!
Typically, a soft, pastel pink would be thought of for spring, but this season the hotter, the better. The vast majority of Chatham's lab grown pink sapphire collection is on clearance now making way for newer styles. Grab them while they're hot!
For a private viewing of Chatham's jewelry products, please book an appointment through our online Concierge Service.