What is green, brings you fortune and reminds you of St. Patty's Day? If you were thinking emeralds, you are right! We are dedicating this month to our lush, green lab grown emerald. The stone that will bring you luck so you don't get pinched!
Ever wonder where this tradition came from? As the story goes, back in the 1700s Irish-Americans believed that wearing green made you invisible to leprechauns. According to folklore, these fairy-like creatures will pinch anyone who isn't wearing green. Americans took this tradition and ran with it, and for that, we are thankful as we devote this entire holiday to celebrate Chatham's lab grown emeralds!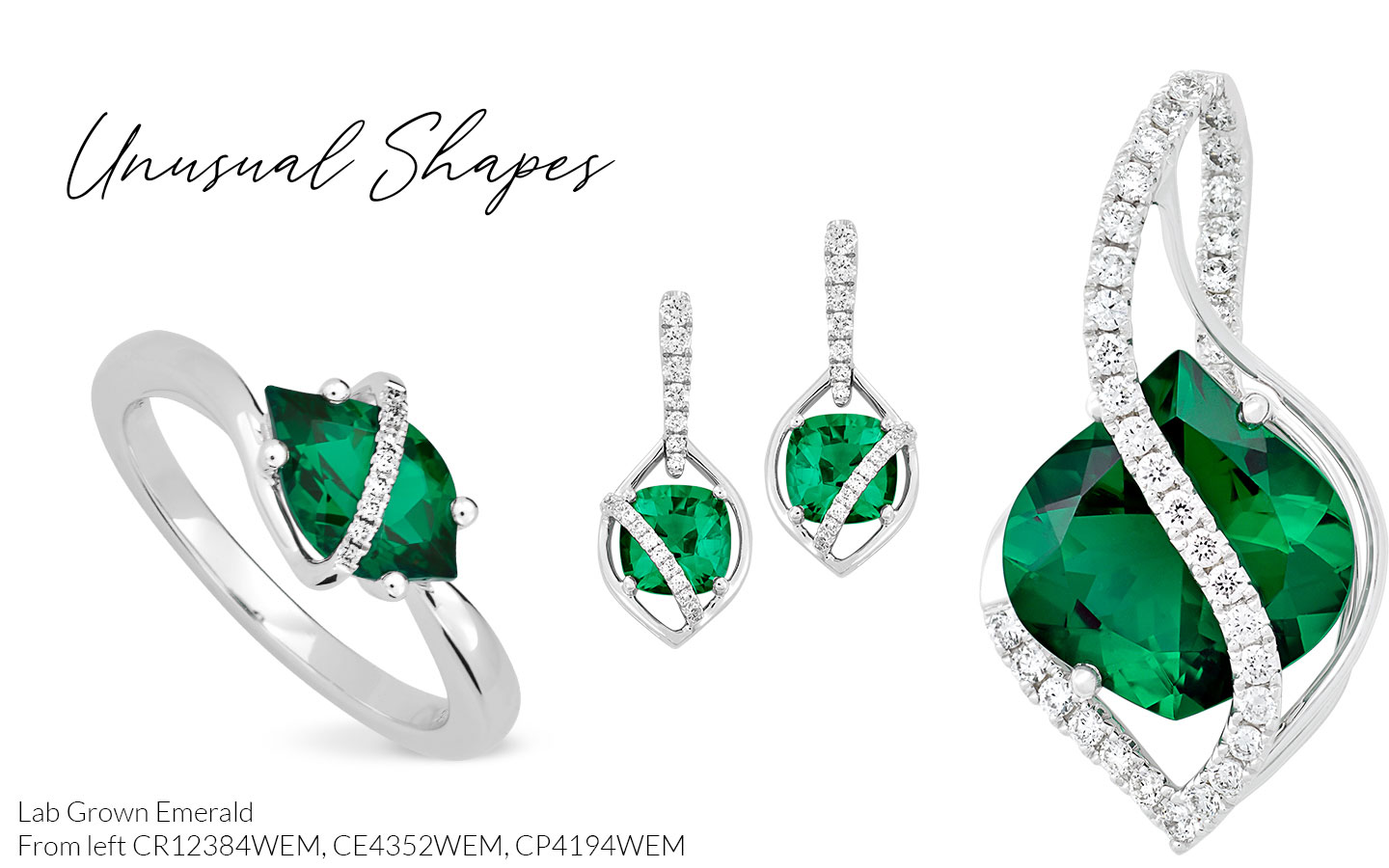 Chatham lab grown emeralds can come in all shapes and sizes, but the most popular are the exotic cuts exclusive to our brand. The reason? You won't find these shapes anywhere else, especially earth-mined. They are made possible because Chatham grows emeralds in a controlled environment where the crystals are able to grow pure and vibrant. The flame, the onion and the century cut – modified old mine – are all Chatham-designed shapes that are only seen in the jewelry brand.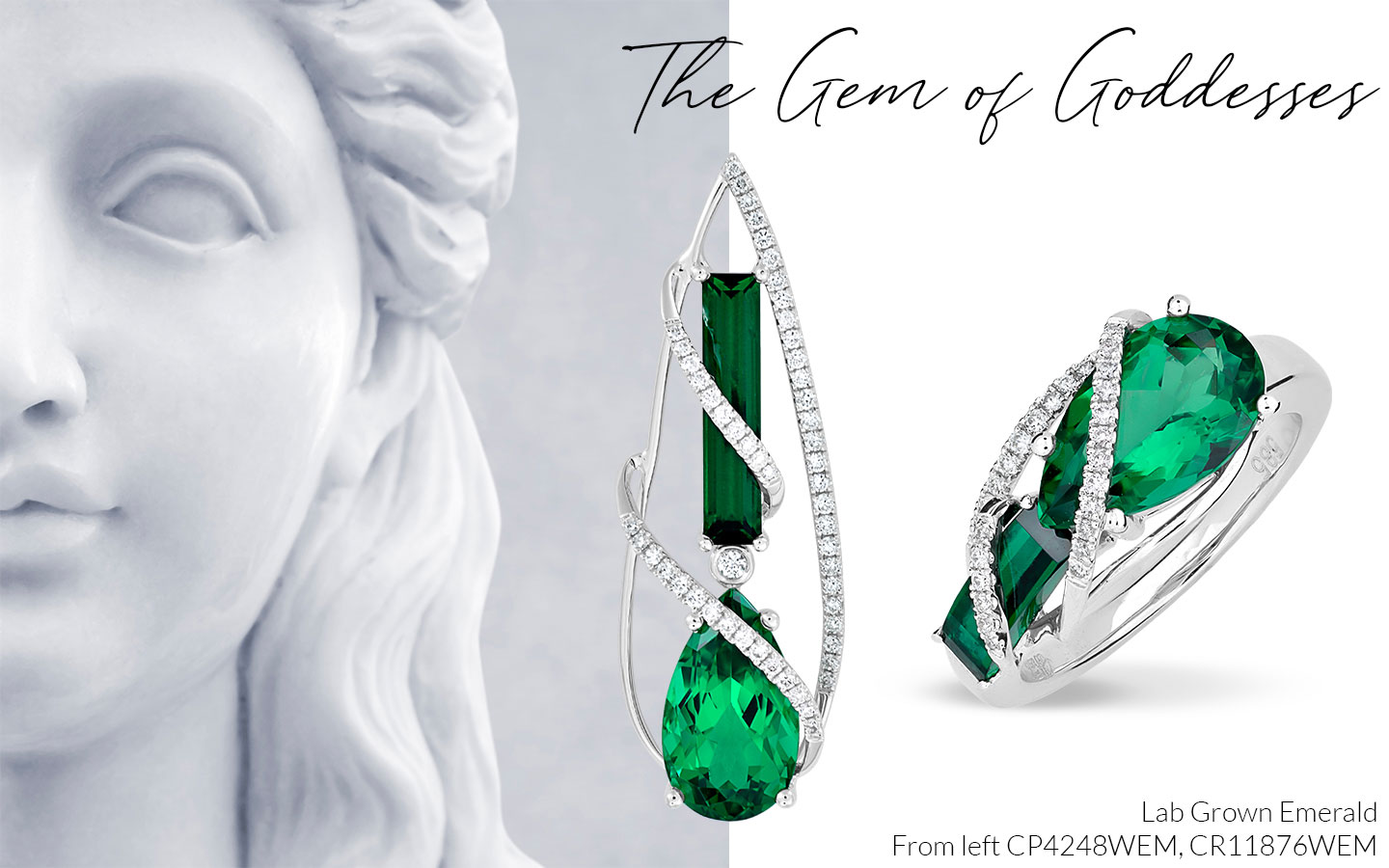 Cleopatra and Venus are known to have treasured this magnificent gem, seeking its promise of eternal youth and beauty. Emeralds are also believed to be the stone of fertility and mental growth. Ancient travelers used emeralds as their protection stone and Greeks believed it was the stone of divine intuition. Today we prize Chatham lab grown emeralds for their beautiful color and high clarity.
.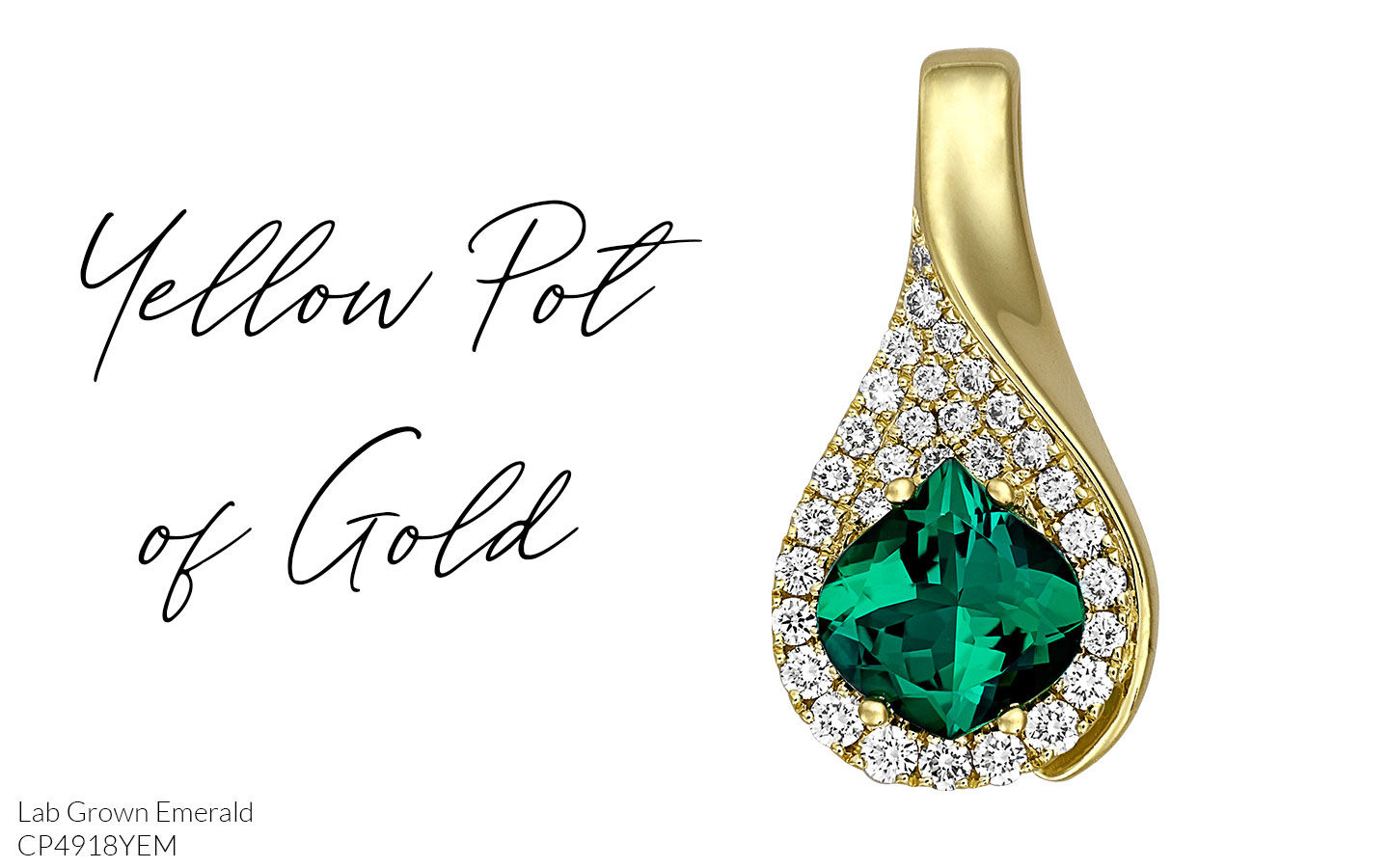 It is no secret yellow gold has become increasingly popular. Paired with verdant green, this stellar combination really pops. Chatham has a range of stunning yellow gold and emerald designs to choose from. The richness of the gold positioned next to a cool hue makes for a seamless blend.
Whether you believe in folklore or not, stay on the safe side and wear your favorite Chatham lab grown emerald this St. Patrick's Day!