With the summer heat on full blast, what better time than now to share our red hot ruby picks of the month?!
Ruby is the July birthstone. Perfect for that passionate person in your life or for the girl who dares to wear bold colors. Either way, we have a design for you!
And remember, all jewelry sales receive a Certificate of Authenticity and Lifetime Warranty on the center stone, ensuring reliability and long-term value.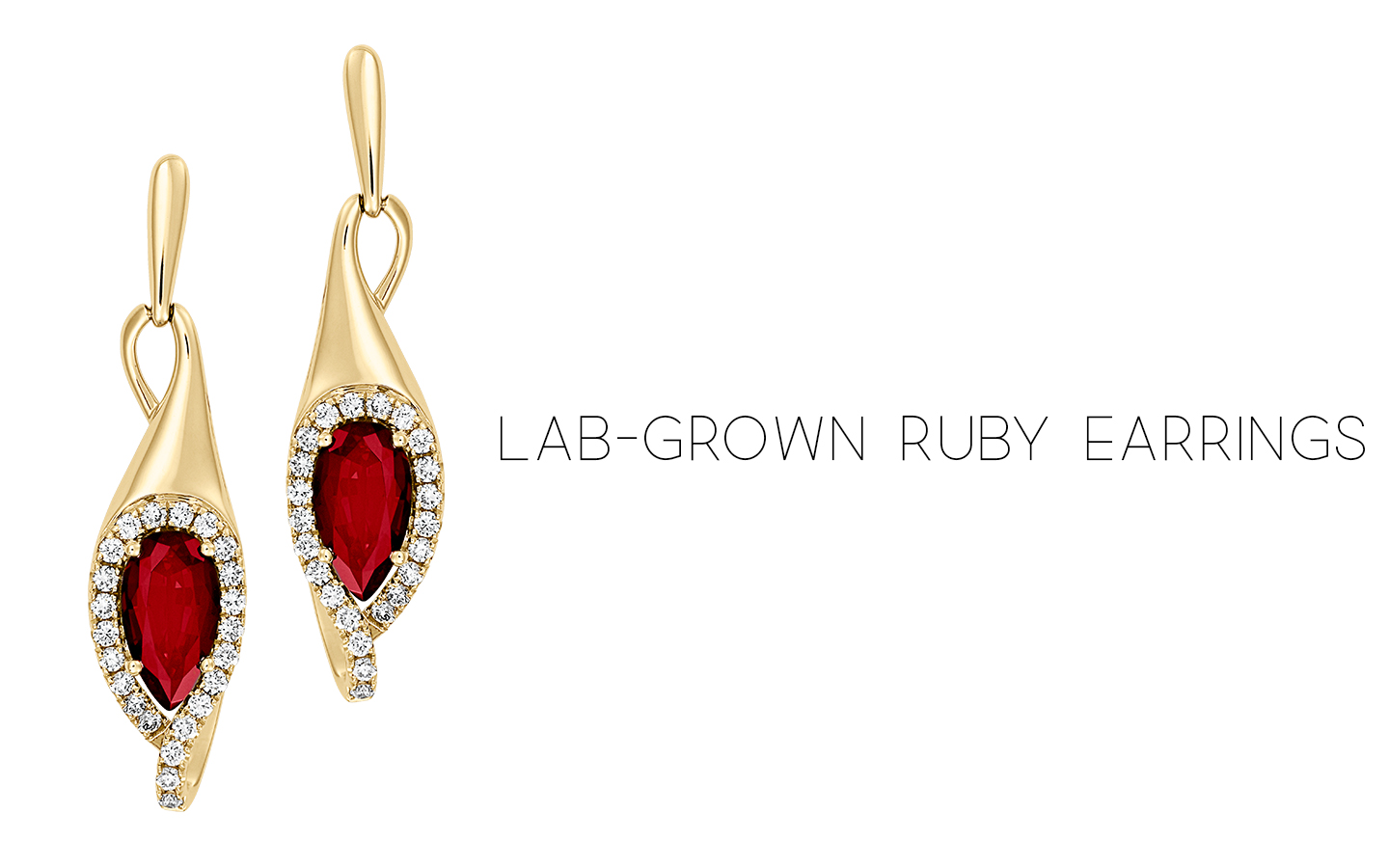 Chatham Lab-Grown Ruby Earrings

(CE4597YRU)
Straight out of our latest collection, these pear shaped ruby earrings set in 14K yellow gold will not disappoint. Also available are the pendant and ring to match. This style is so new that you won't find it on the website yet, but a retail jeweler in your area may have already snagged one. Find an authorized retailer or contact us to find out!
Elongated baguettes translate perfectly into the bar 'look.' This simple yet stunning ring is paired with accent lab-grown diamonds for that added sparkle.
Looking for something that makes a statement but won't break the bank? Look no further than this unique ruby pendant wrapped in 14K white gold wiring and lab-grown diamond accents.
If you are a traditionalist or shopping for one, consider any one of our many halo styles.
From one of our earliest designs, this 1.50-carat barrel shaped lab-grown ruby ring continues to wow anyone who tries it on. Set in 14K yellow gold, this piece is all you need to show off your style.