What a show it was at this years JCK Las Vegas. The energy ran high and the show floor was bustling. At least from our perspective it was!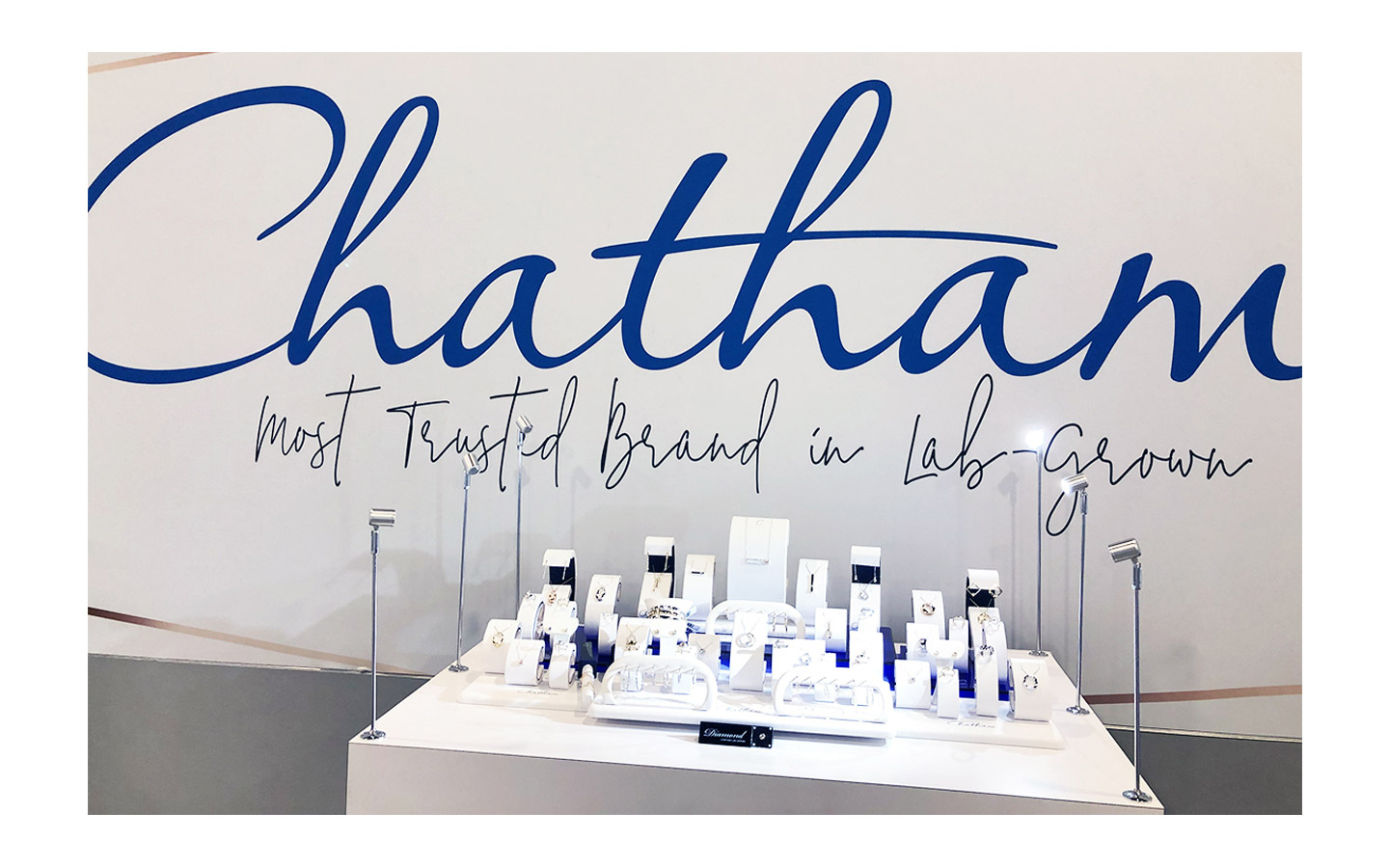 New Venue, New Look
Located back inside the Sand's Convention Center inside the upscale Venetian, Chatham was centrally located in a prime corner of the Plumb Club. Spanning 8 booths, Chatham exhibited 16 custom-designed stations of our popular product mix, including some new designs. Covering the entire back wall was the Chatham logo, visible all the way from the entrance into the Plumb Club. Underneath it lay our new tagline: The Most Trusted Brand in Lab-Grown.
Everything That Sparkles
Lab-grown diamonds continue to be the hottest topic in the jewelry industry. The high demand has prompted Chatham to continue focusing a lot of our designs into diamond fashion. New to the collection was an assortment of hoops, bangles and bands all donning Chatham's own lab-grown diamonds. Like everything else we do, the quality is superior featuring only DEF, VVS goods.
In addition to the basic designs, we also introduced some styles with larger lab- grown diamonds – 0.15cts / 0.25cts / 0.35cts. These styles offered up a much more unique look. Some geometric designs, combined with a play on dimension.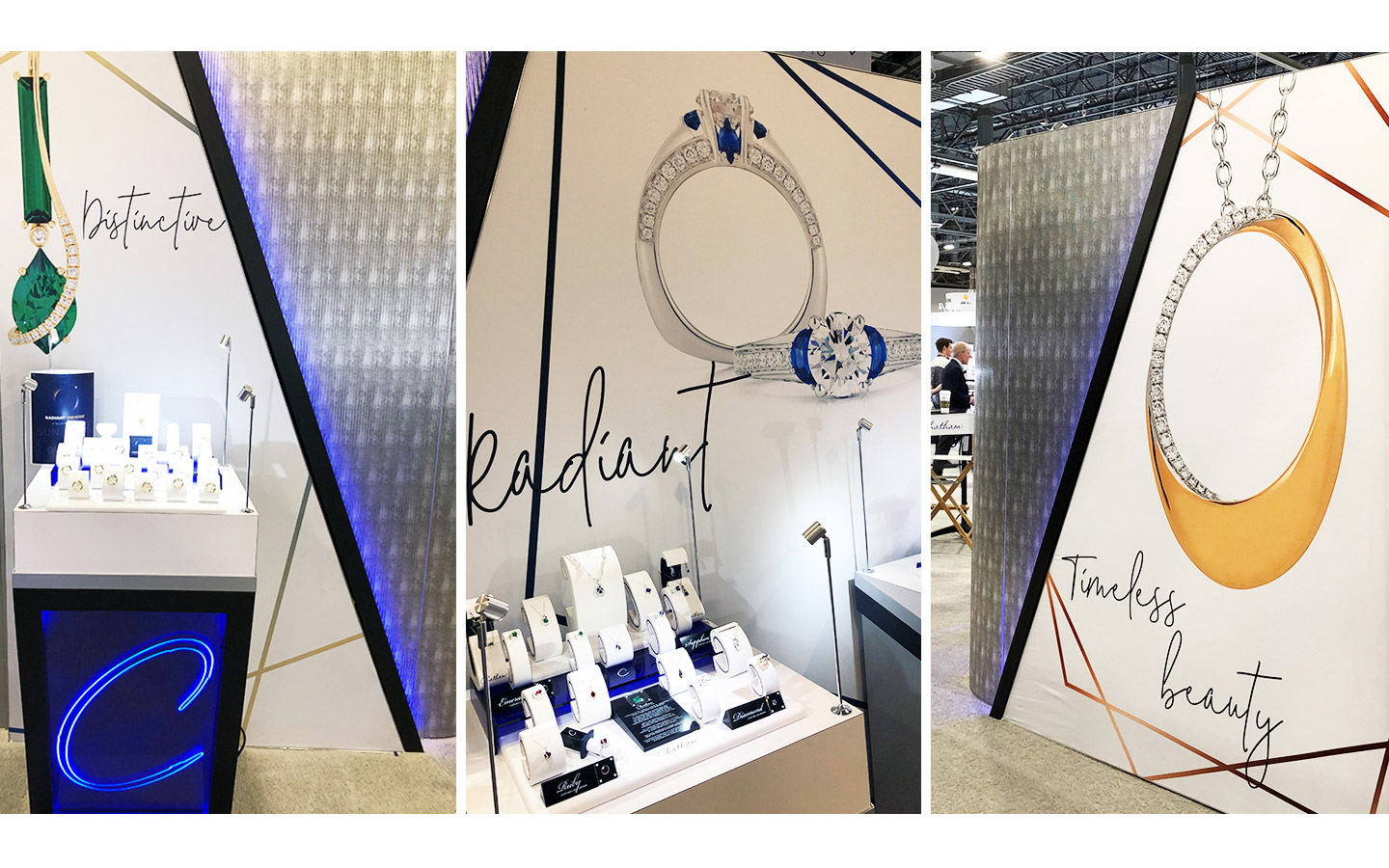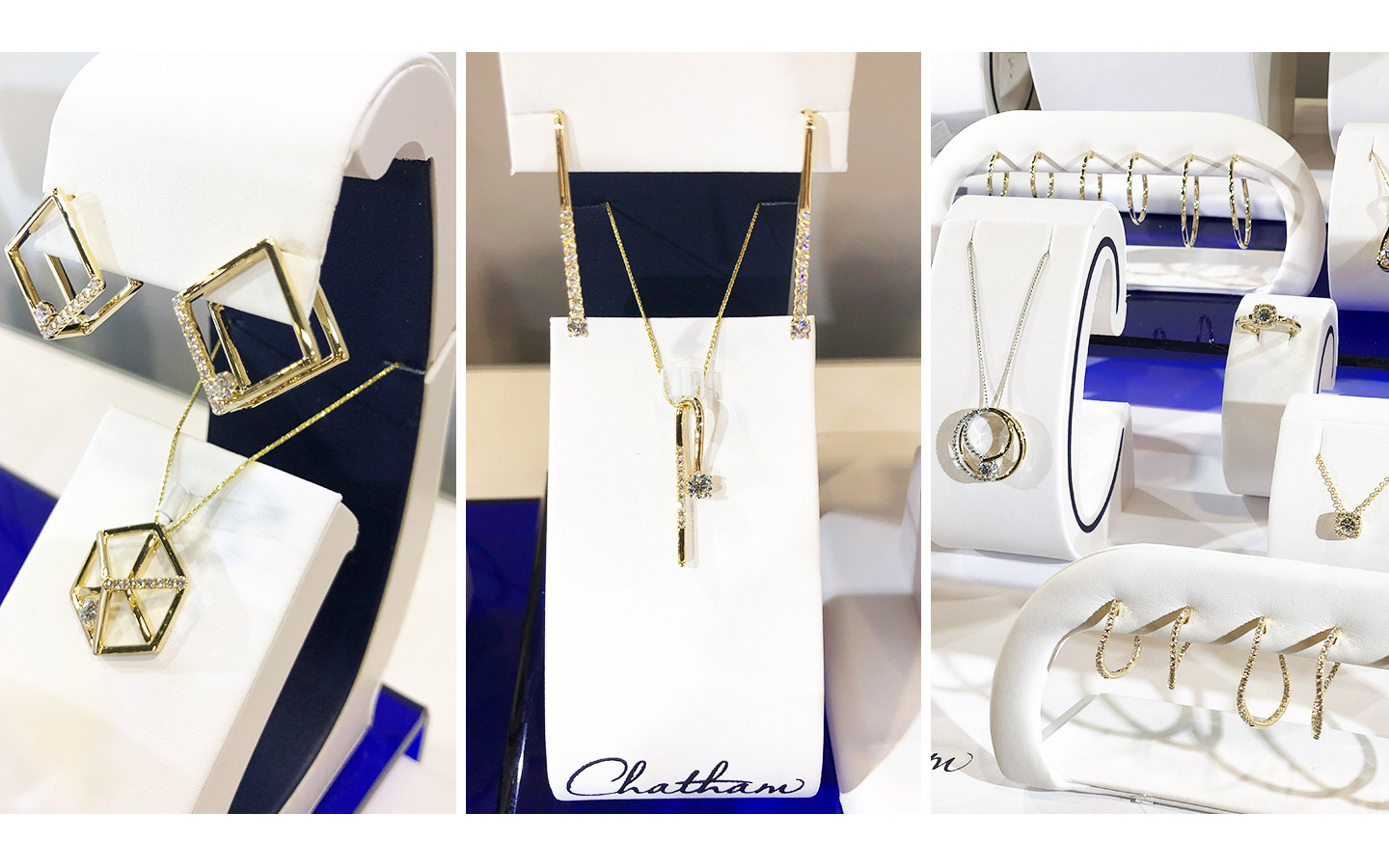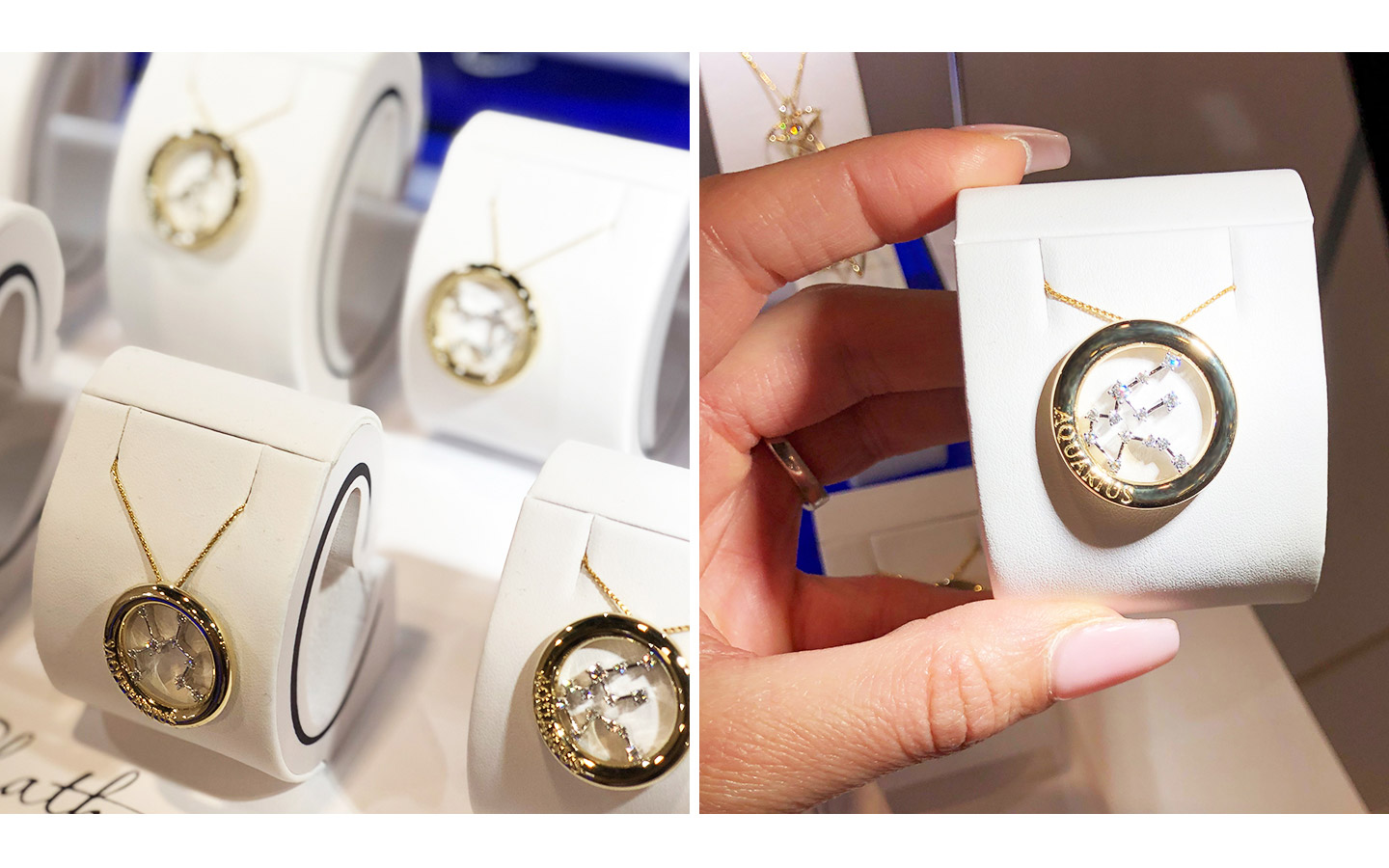 Radiant Universe
Another fun collection introduced to this year's repertoire was our stellar ensemble of stars and suns. The Plumb Club group conducted its first-ever proprietary consumer survey. The purpose of the research was to figure out what kind of symbol or motif resonated the most with the consumer, and to design a collection based on its findings. The survey determined that the star, or sun, is the most influential symbol to consumers today. It represents a constant in people's lives and acts as a guiding light. Chatham took two approaches. First, we designed motifs inspired by the compass star, the sun and moon, and free-form star designs in pendants, an earrings and a couple of rings. The second approach was a line of 14K Yellow Gold pendants displaying the constellations of each zodiac sign using our high quality lab-grown diamonds. Each pendant is engraved with its sign for identification. We also created a Big Dipper and Little Dipper, which could be a great alternative as a mother-and-child gift idea.
Color is the New Black
Color sales across the industry have gone up in recent months. Chatham is still primarily known for our magnificent lab-grown colored gemstones and that is why we have expanded our Color Fashion line with bolder styles. These new designs were done in Chatham lab-grown alexandrite, emerald, sapphire and ruby with heavier shanks and bolder looks that exude simple sophistication.