Diamonds Say It All
As the most coveted gems in history, diamonds are a time-honored way to declare your love for someone special. The word diamond comes from the Greek word adamas for "invincible," but the jewel's meaning has varied throughout time and cultures. These seemingly indestructible gemstones adorned the suits of armor of great knights, the crowns of kings and queens throughout the ages, and today the diamond is an internationally recognized symbol of love and betrothal. Their timeless quality makes diamonds the perfect gift for a myriad of special occasions and different tastes.
April Birthstone
If you're looking for the ultimate gift for an April birthday, you can't top the "King of All Birthstones." If she's lucky enough to be born in April, then diamonds are thought to provide her with better relationships, an increase in inner strength, balance and clarity.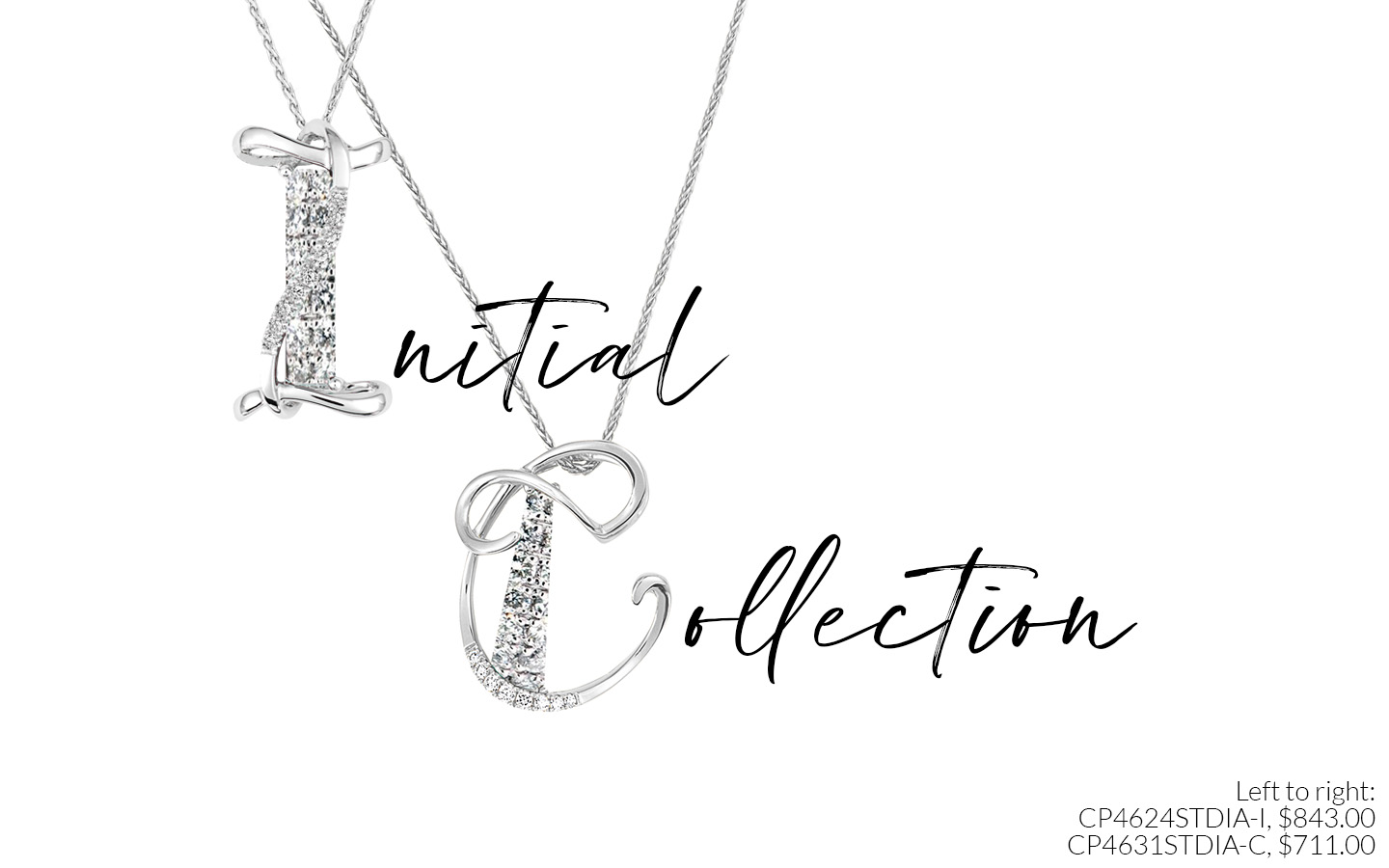 Whether you're looking for an April birthday gift for a daughter, wife, mother or another important woman in your life, this personalized Sterling Silver pendant will let her know how special she is to you. With her birthstone artfully incorporated into her initial and lab-grown diamonds decorating the letter, she'll want to wear the piece every day.
The Classic Engagement Ring
The first recorded time diamonds were featured on an engagement ring was in 1477 when Archduke Maximilian of Austria proposed to Mary of Burgundy. But diamond engagement rings didn't become popular until 1947 when the now classic slogan, "A Diamond is Forever" was introduced. Today, diamonds are the standard for engagement rings although more people are picking up the recent trend of featuring a colored gemstone that best represents their beloved.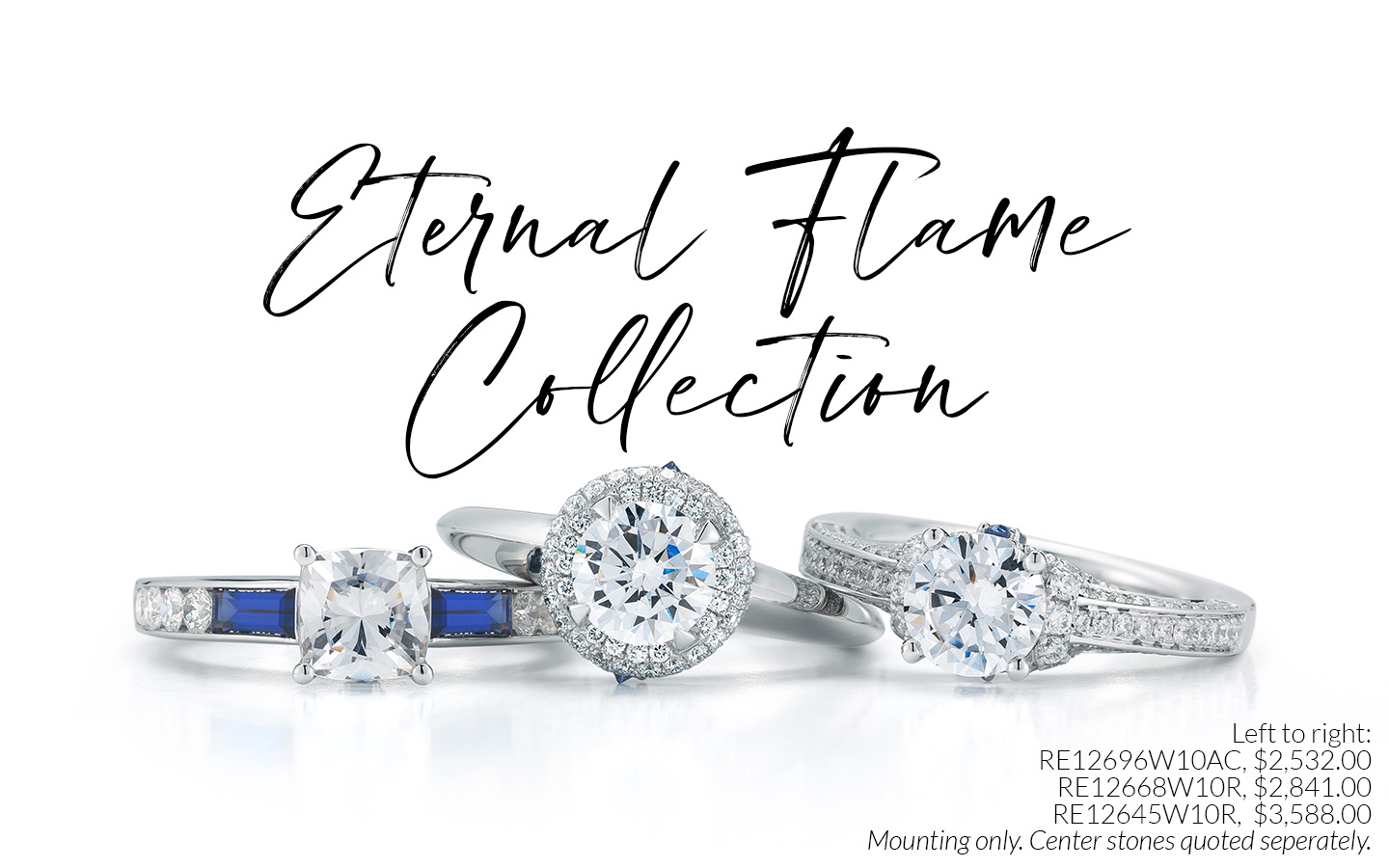 We believe designs should not only tell a love story, but your love story. Whether she prefers a solitaire, halo or three-stone design, our Eternal Flame Collection has a wide array of classic to contemporary styles. Each ring includes two Chatham-exclusive flame-cut blue sapphires that represent the hottest part of the flame and complement your center diamond or choice of colored gemstone.
The 10th and 60th Anniversary Gem
Reminiscent of your engagement ring, diamonds are the gem for your 10th and 60th anniversaries. The durability and strength of a diamond represents your long-lasting love and commitment to continue loving her for many years to come.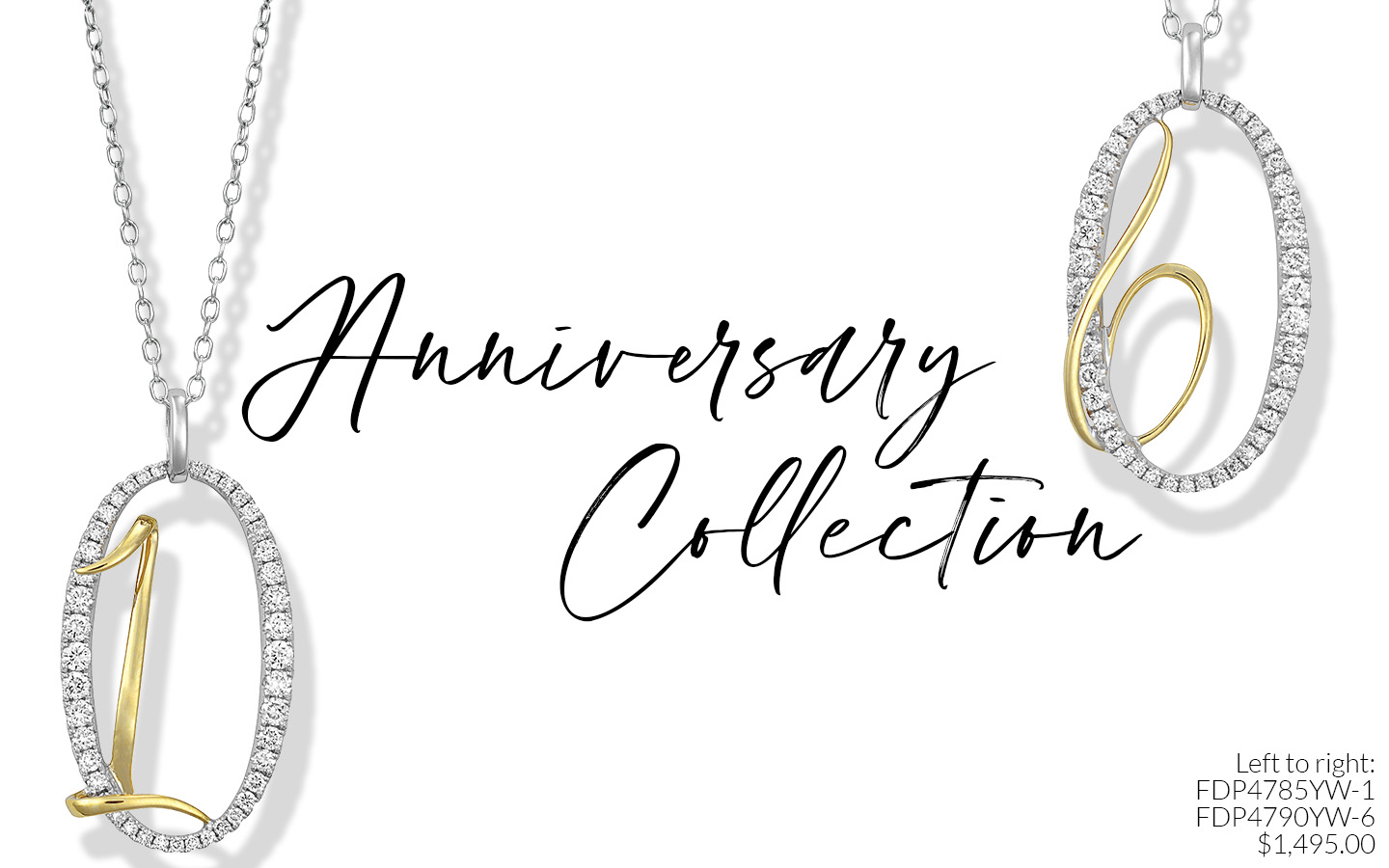 A 14K yellow and white gold diamond pendant from our Anniversary Collection is the perfect gift to commemorate your anniversary. She'll love the artsy design of a golden number against the brilliant diamond circle which can also represent a zero for your 10th and 60th anniversaries. 
The Gem of Venus for Creatives
If you want a meaningful gift for a dancer, artist or other creative, then look no further than the diamond. As the gem of Venus in planetary astrology, diamonds are said to improve the physical and mental health of an individual. Since Venus is regarded as the planet of luxury and love, diamonds are often worn by people who belong to the arts.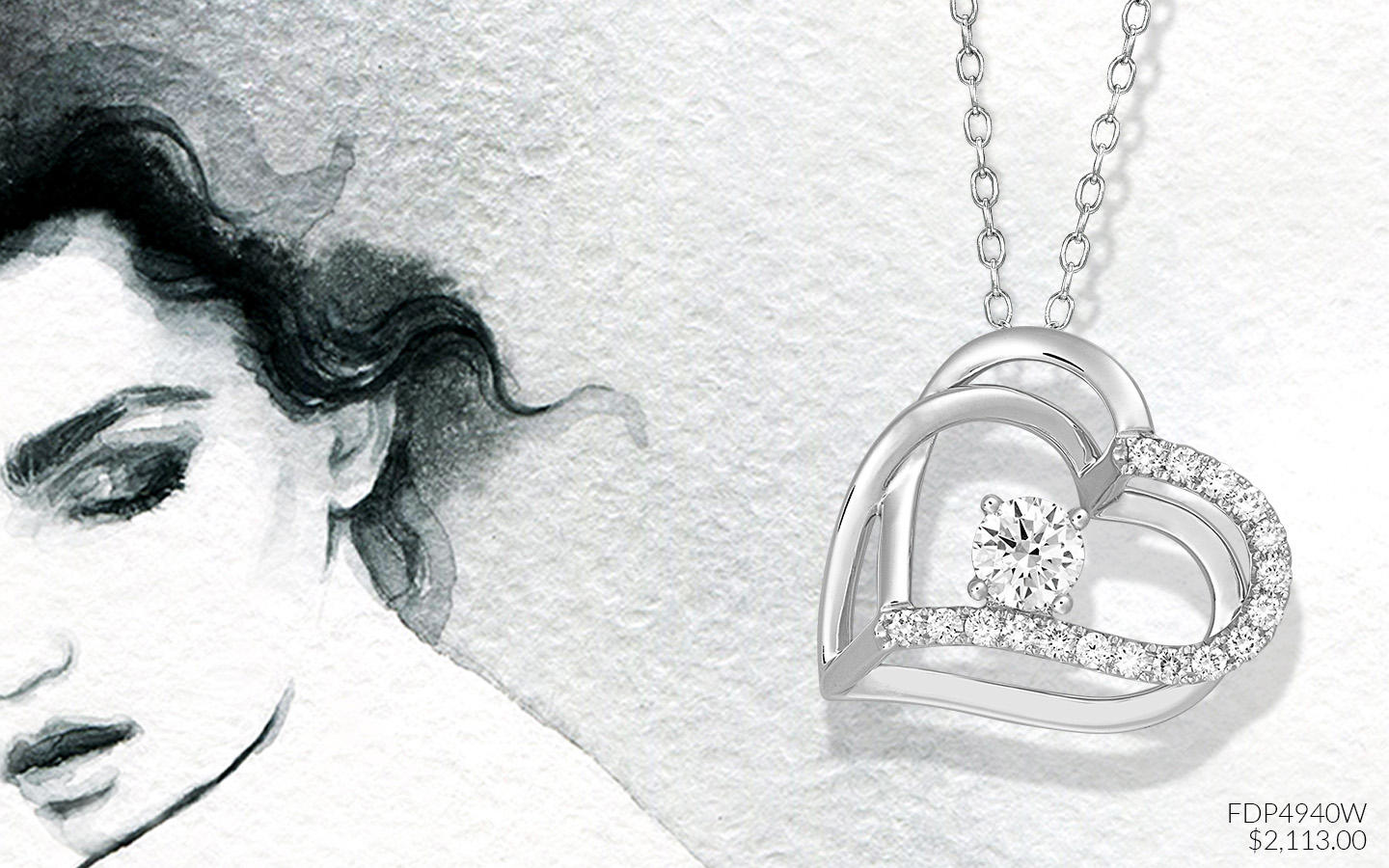 For the creative at heart, this 14K white gold pendant's geometric heart design will match their bold style. The two hearts intertwining expresses your love for her while the sparkling lab-grown diamond near the center of the heart stands for her creative spirit. Additional diamonds sweeping down the side of the heart add even more sparkle.
The Fashion Statement Gem
Worn by fashion icons through the decades—from Marilyn Monroe and Elizabeth Taylor to Beyonce, Rihanna and Taylor Swift—diamonds are the go-to fashion statement gem. Paired with a little black dress or the latest trends, fashionistas can always rely on diamonds for an unforgettable look.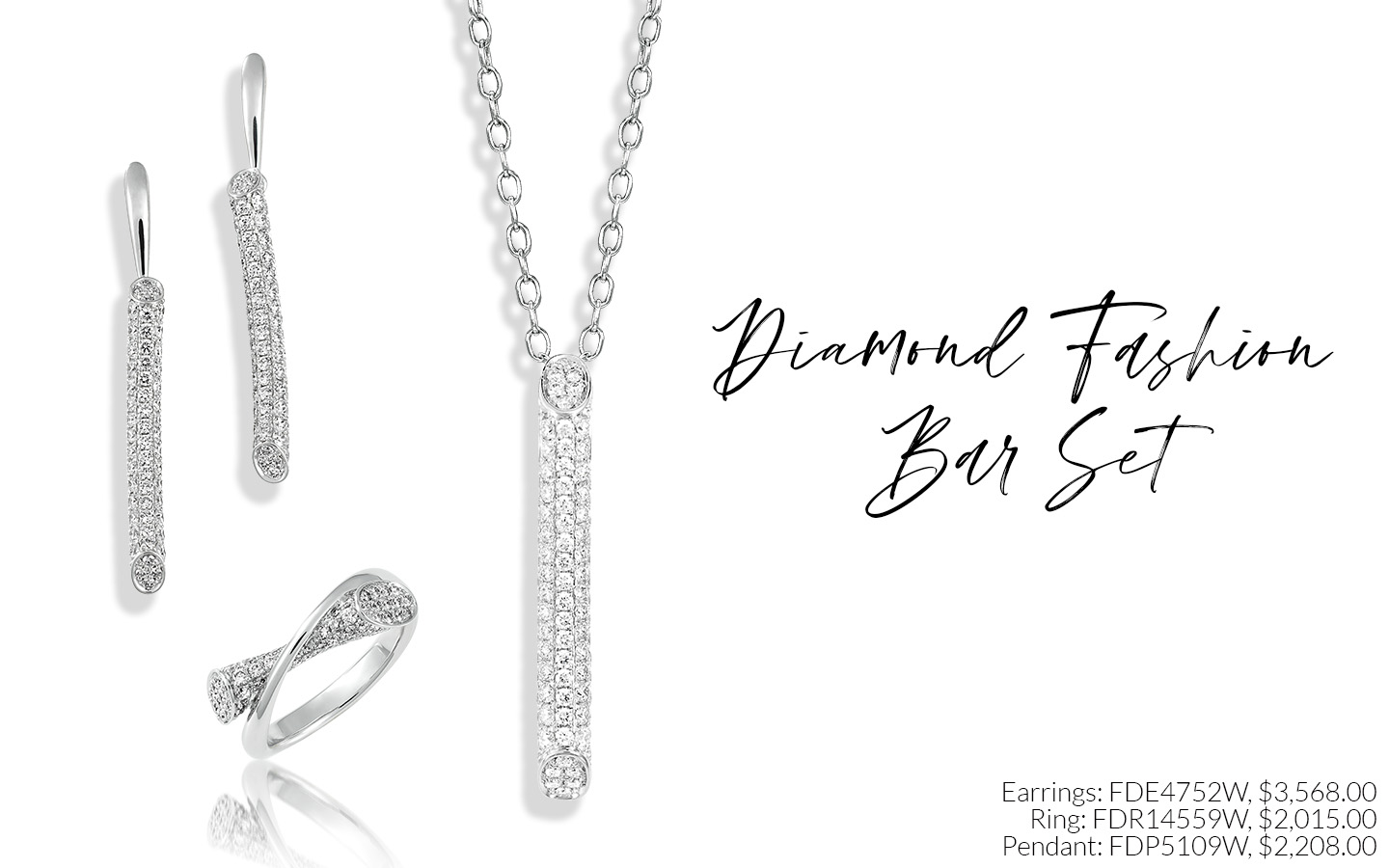 These 14K white gold diamond bar earrings let the diamonds shine as star of the show as they magnify each other. A stunning addition to any outfit alone or ready for the red carpet with the matching ring and pendant.
Whether you're celebrating a special moment with your loved one or just because, diamonds say the perfect thing every time.