There is something to be said about the gift-giving experience. It is personal, thoughtful and it shows how much you know someone. It involves the heart, the mind and the hand.
In the spirit of the season, I turned to our Chatham staff to find out what they would gift the special someone in their lives.
The love for a mother is eternal. What better way to show your eternal love than with an eternal flame cut from Chatham's designer shapes?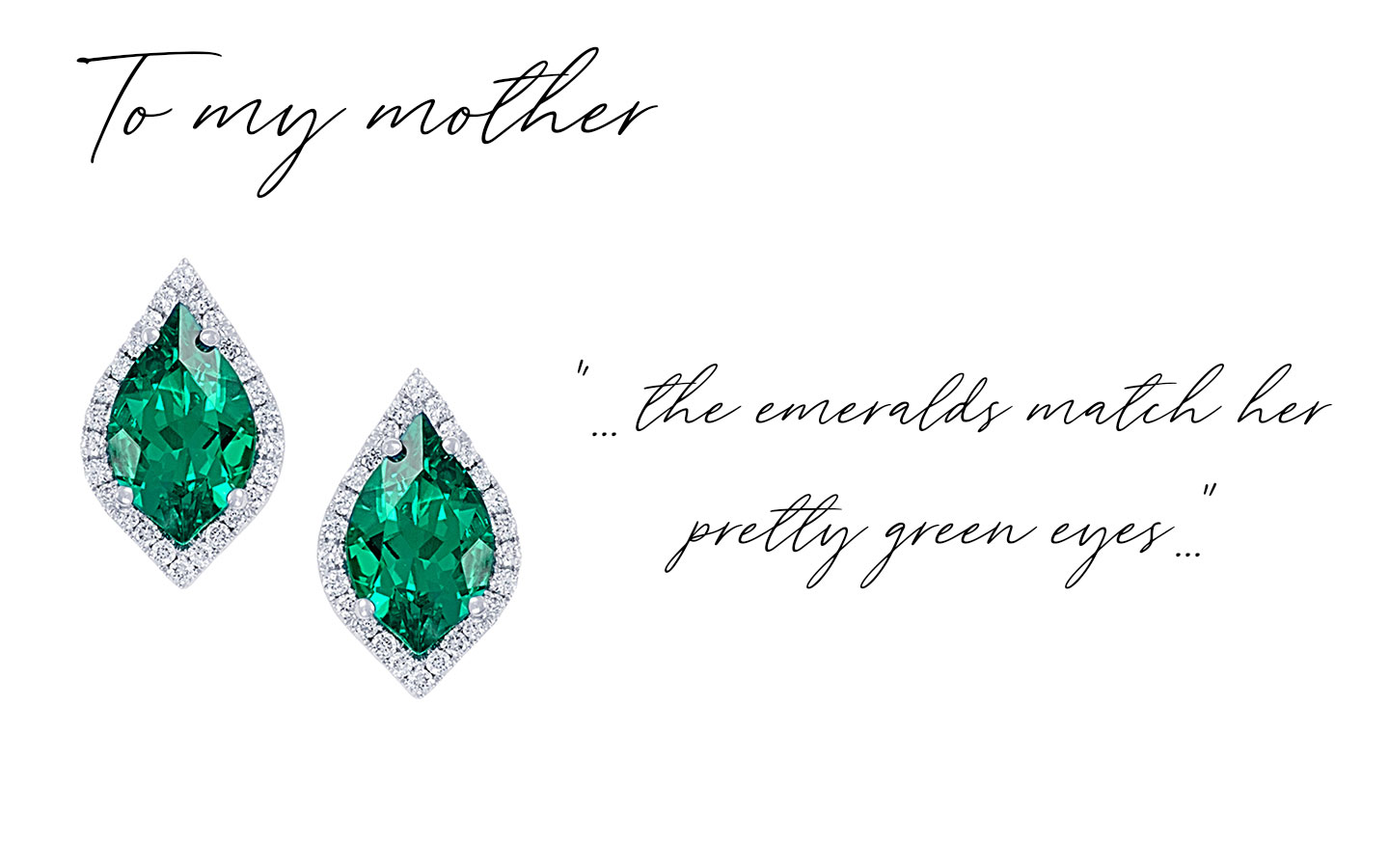 "My holiday pick is the lab grown emerald flame earrings, CE3831WEM. It would be the perfect gift for my mom since she loves classy and shiny jewelry and the emeralds match her pretty green eyes. The unique flame shape will make her feel like one of a kind and the diamonds give it that elegant look that will make all heads turn."
They say the greatest gift of life is friendship. Three of our Chatham staff members would agree!
Personalization shows true thought and attention. Gifting an initial with their birthstone is one of the most sincere ways of expressing your affection.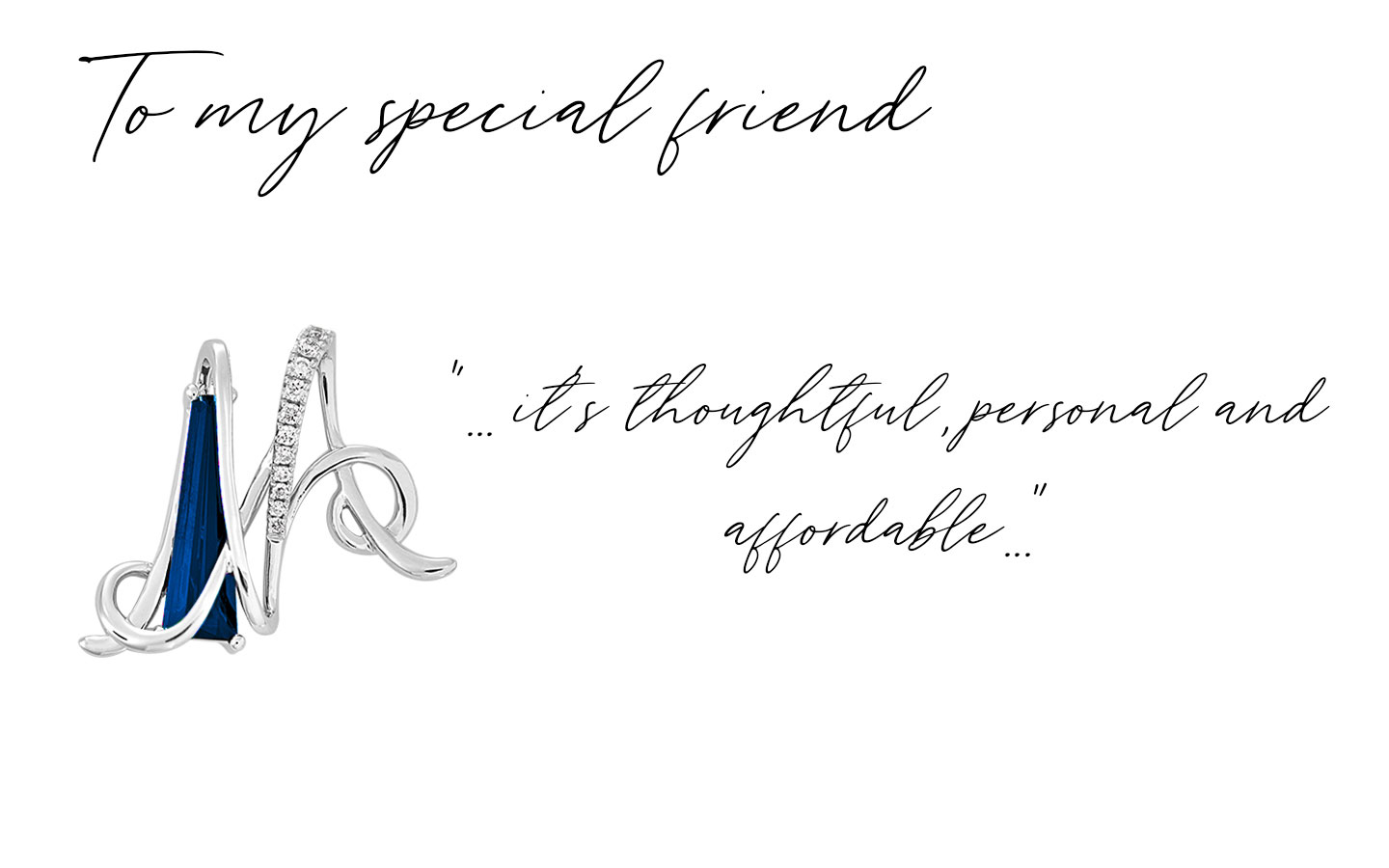 "My holiday pick is a sterling silver Initial 'M' with a blue sapphire birthstone as a gift for a special friend. I am selecting it because it's thoughtful, personal and affordable. It's also versatile, as it can be worn every day with a pair of jeans or on a special occasion with an evening gown."
Blue Sapphire is the ultimate stone of friendship. It symbolizes loyalty, honesty and trust. What a brilliant way of expressing ones friendship.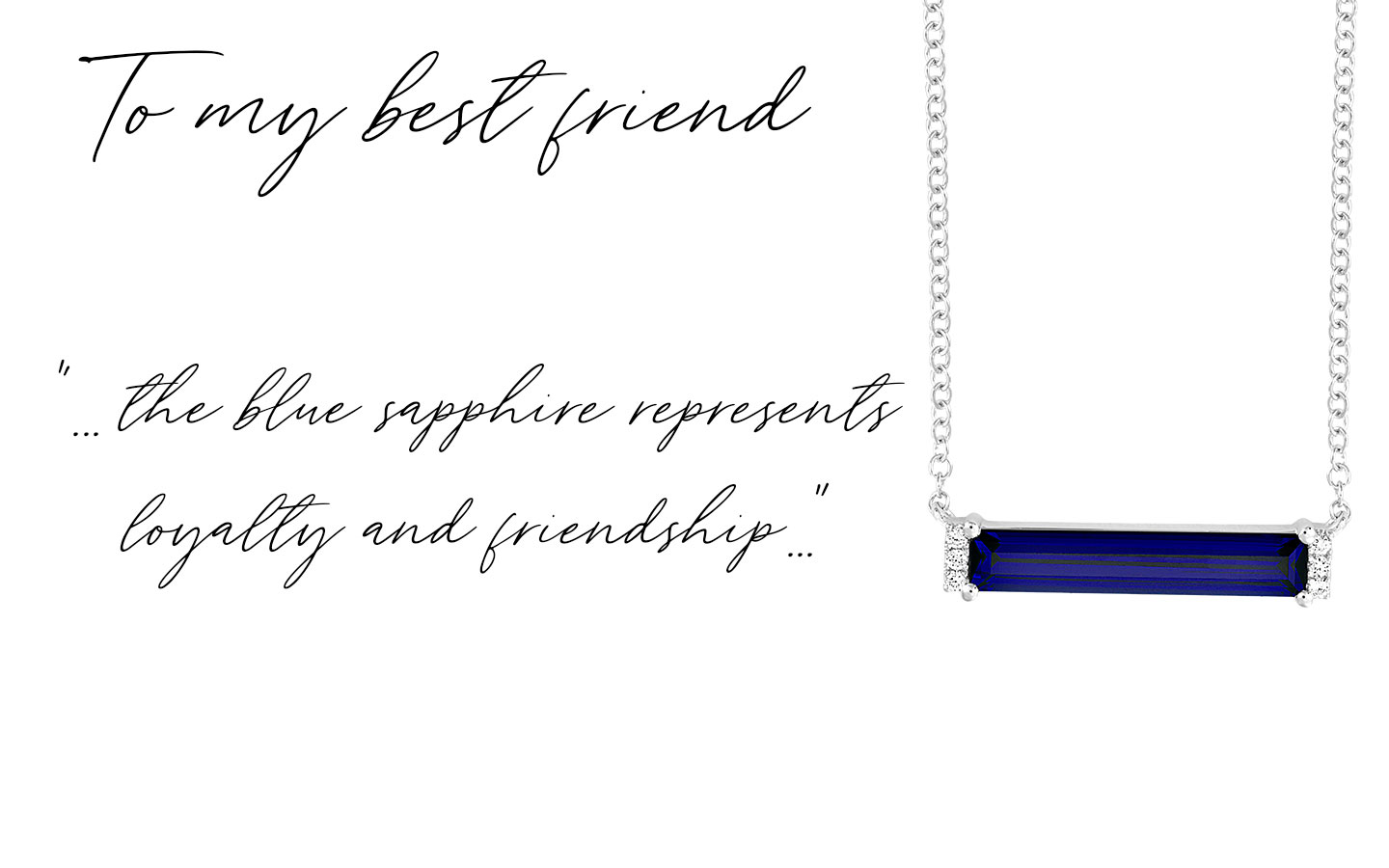 "My best friend is very active, when she puts on a piece of jewelry it stays there for weeks at a time as she is too busy to worry about changing out pieces of jewelry. I love CPN0024WBS, the simplicity of the design will appeal to her active lifestyle, and the blue sapphire represents loyalty and friendship."
Chatham's lab grown diamond fashion jewelry is a collection of unique and eclectic styles. One of our staff members selected an edgy ring as her choice for her hip friend.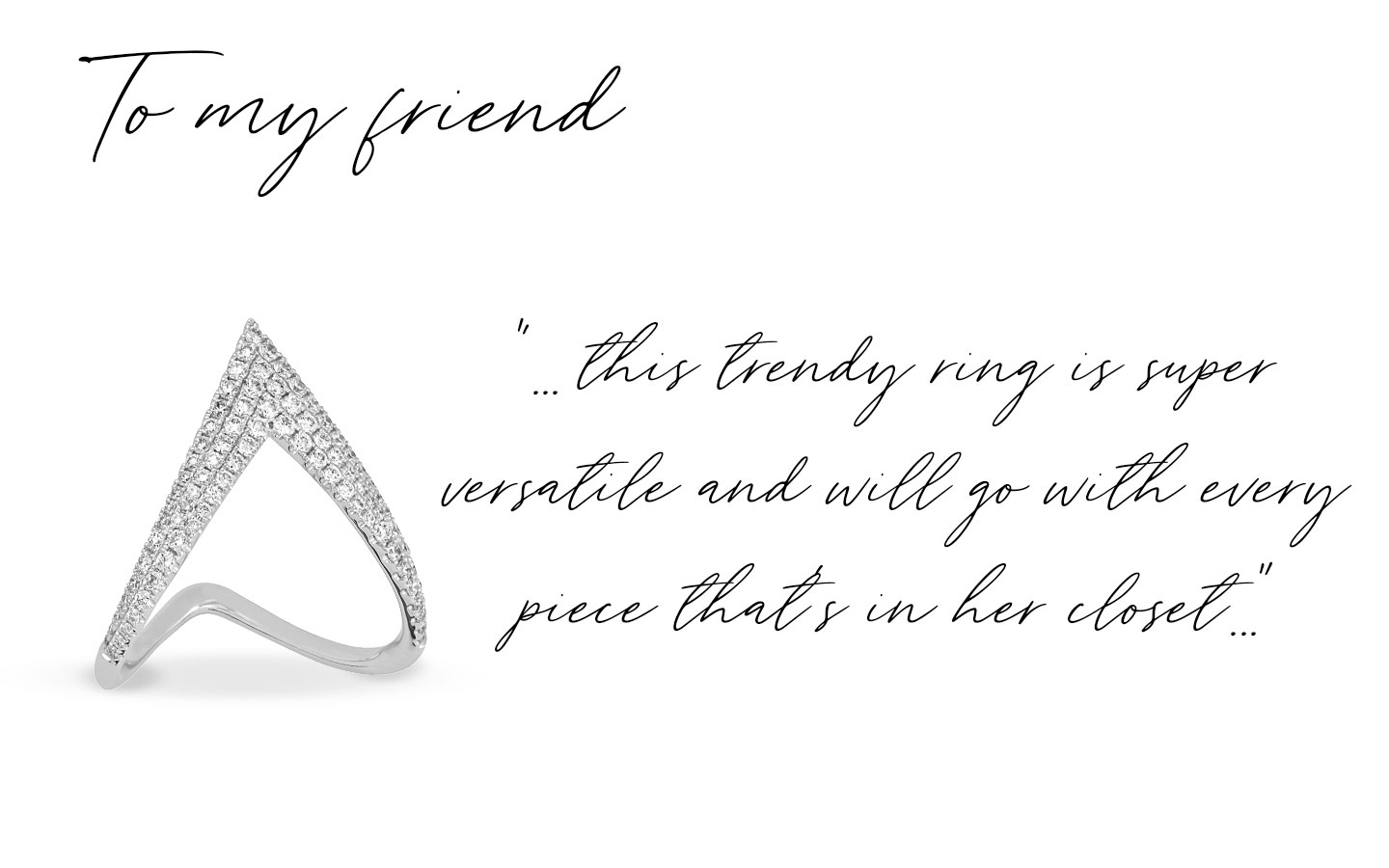 "My pick for this holiday season is FDR14069W. I think this piece is the perfect choice to show my friend how fun and unique she is. I enjoy that this trendy ring is super versatile and will go well with every piece that's in her closet. The stunning lab grown diamonds are also sure to bring a touch of shine to the perfect holiday party outfit."