Planning a gift for Valentine's Day? How about an anniversary? With an increase in Valentine's Day proposals, we've decided to share styles we think would make perfect anniversary gifts!
Ladies, create a wish list of your favorites and send a hint!
Gentlemen, read on for meaningful gift ideas she will love!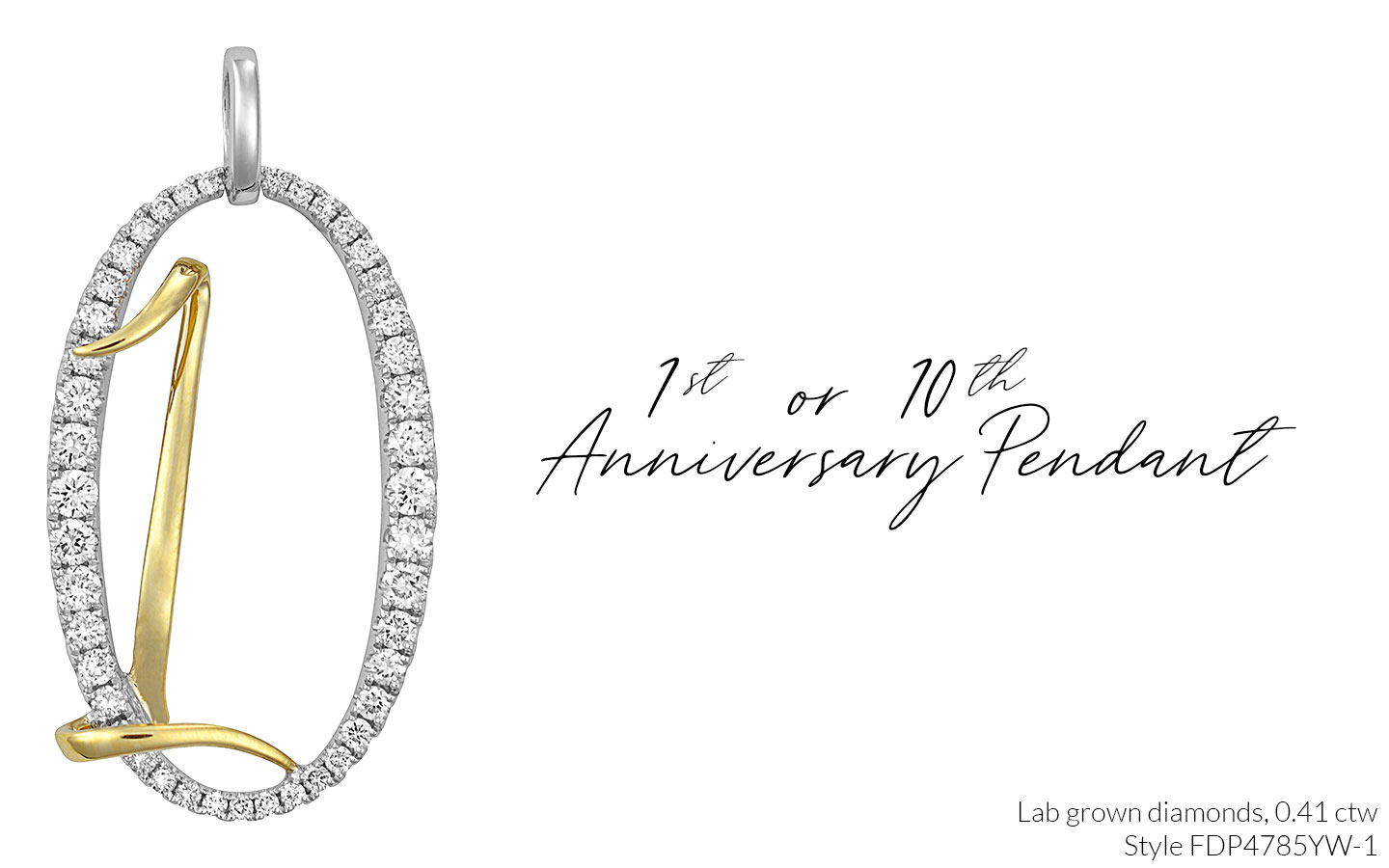 Nothing compares to that feeling of completing your first year as man and wife. Celebrate the moment with our lab grown diamond anniversary pendant showcasing the number 1. For those who have just completed a decade of marriage, the same pendant can be interpreted as a 10. Either way, you know how significant it is and what it represents. A reminder of the beginning of your lifelong journey together!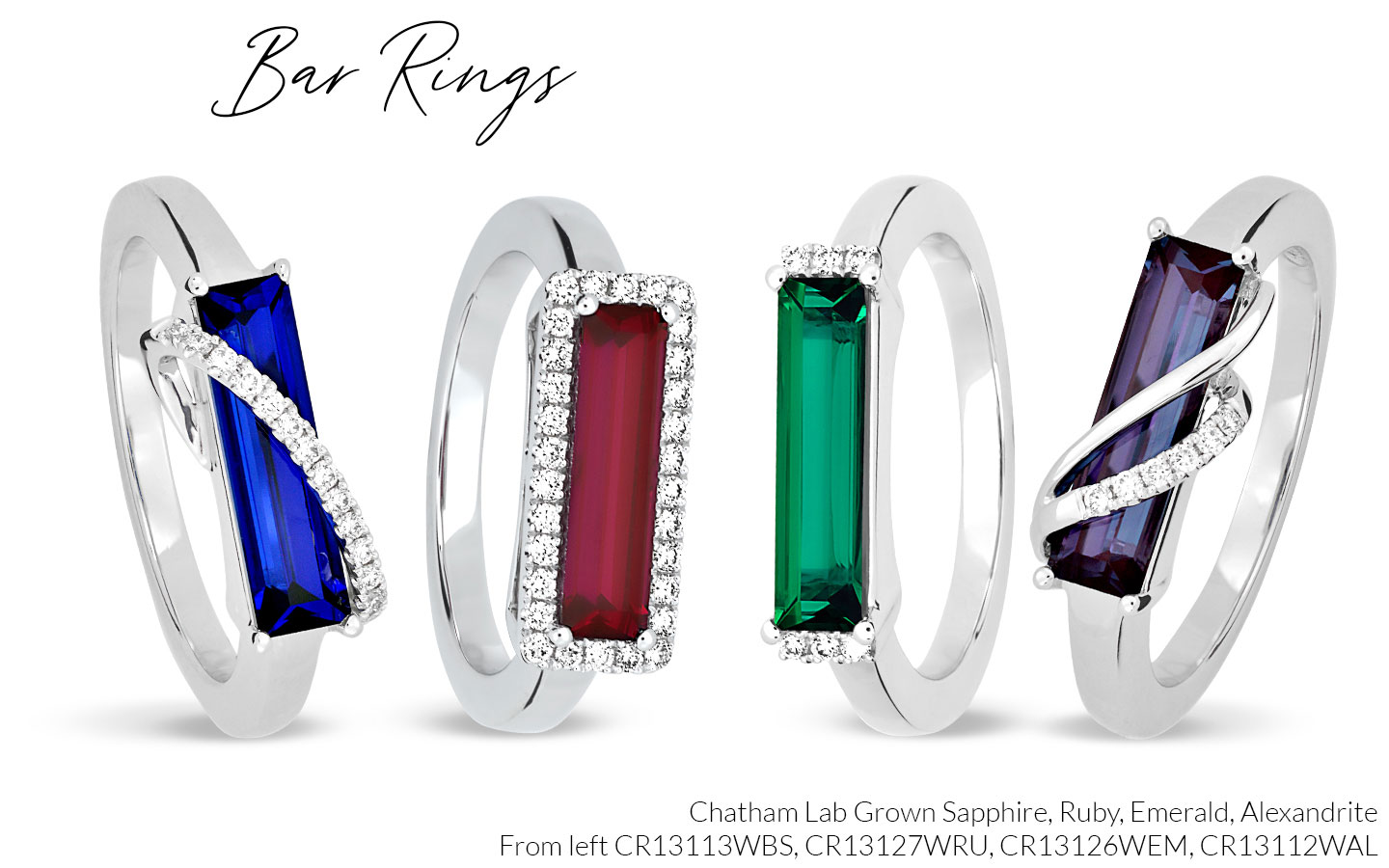 Sleek and classic are the perfect words to describe Chatham's bar rings. Designed in four of our most popular lab grown gemstones: sapphire, ruby, emerald and alexandrite, there is a style for everyone. Plus, the elongated shape makes it easy to stack and wear with multiple rings.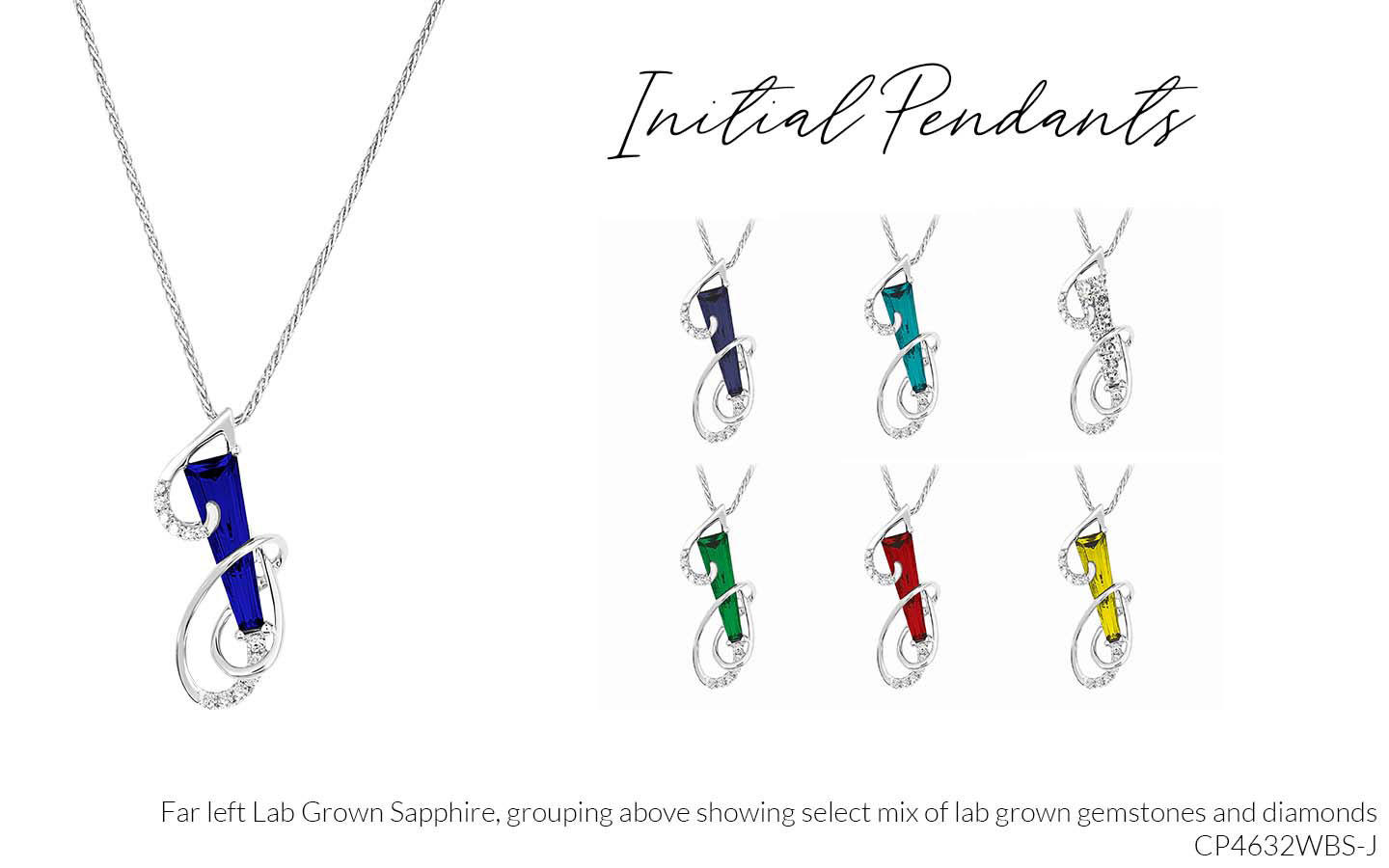 We are all about empowering women and celebrating the self-purchaser. However, it can also be a romantic gesture to wear your partners initial around your neck. Select from eleven lab grown colored gemstones or opt for a pendant in all lab grown diamonds for a simpler look.
Diamond Fashion Heart Pendant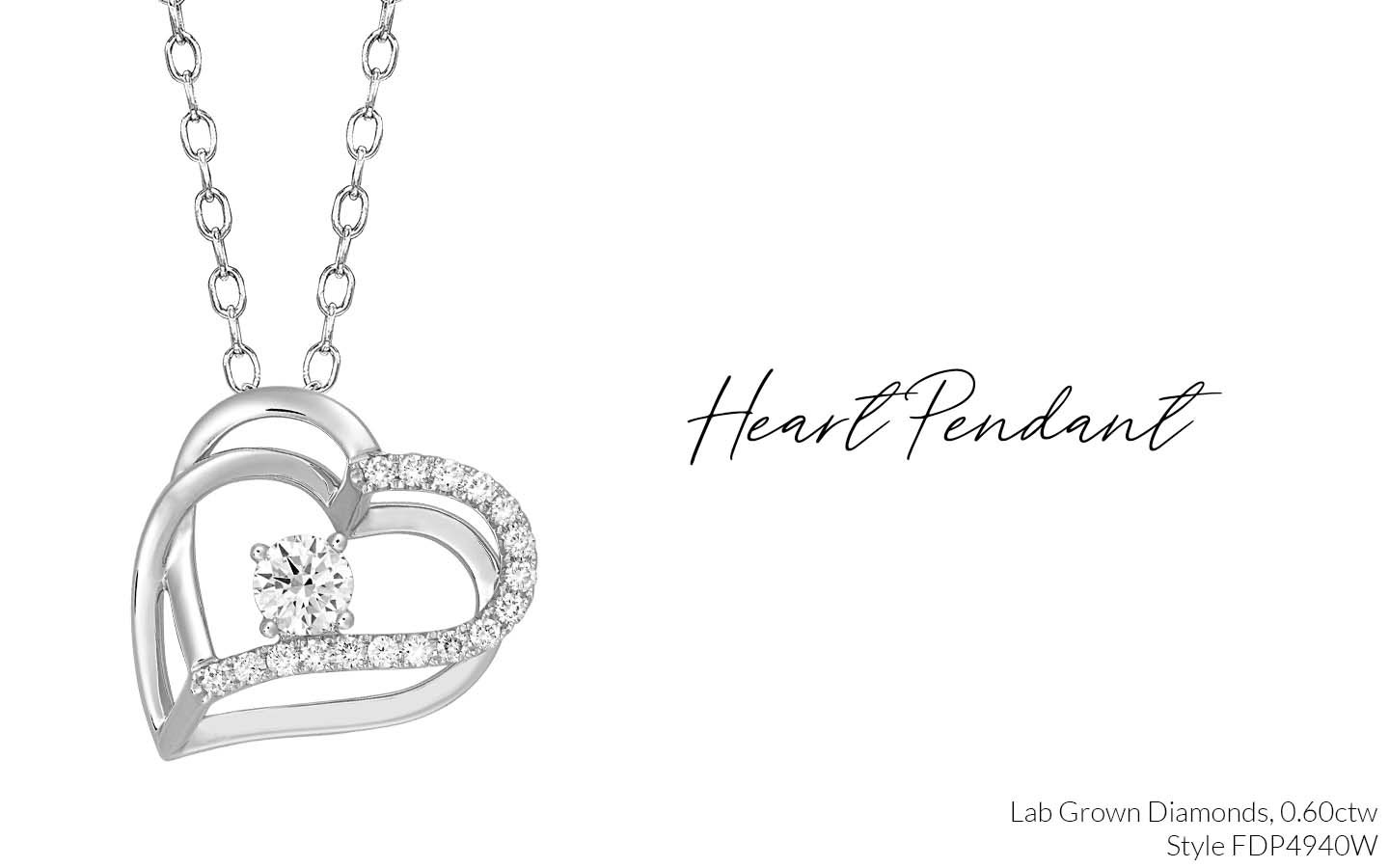 In true Chatham fashion, we opted for a non-traditional approach in designing our first heart pendant. With a 0.38 cts lab grown diamond center, this pendant has dimension and flair. Celebrate your anniversary with this unconventional, yet timeless 14K gold heart pendant.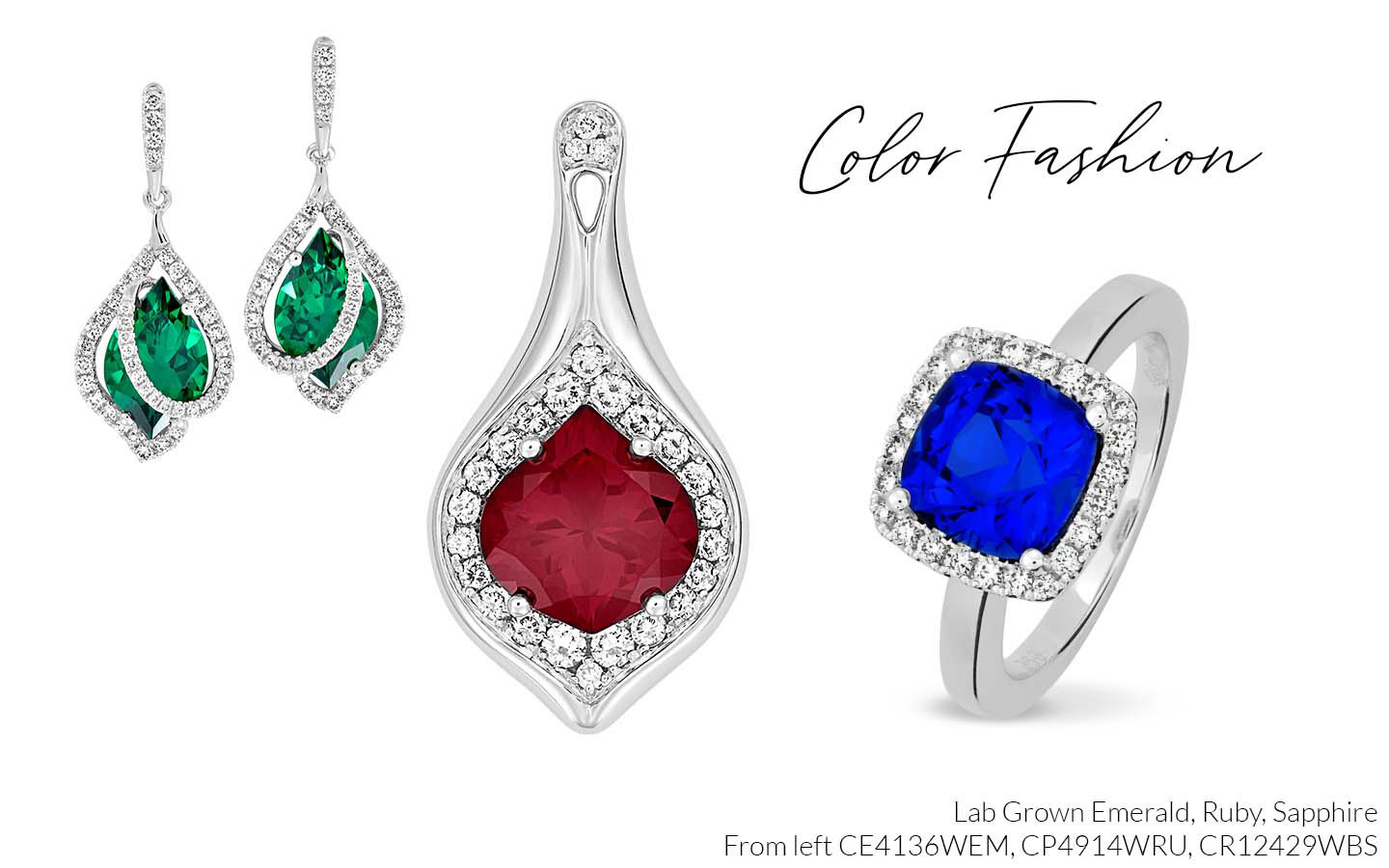 The beauty about colored gemstones is that they each have deep symbolism and influential properties. Ruby is the color of desire, sapphire inspires loyalty, alexandrite embraces change and emerald motivates growth. Select a Chatham gemstone that speaks to you and reflects your partner's personality.
For a viewing appointment at a Chatham authorized retailer, please Book an Appointment through our concierge service. We will personally connect you with a retail partner at your convenience.