Its no secret Chatham knows color! Our collection of jewelry displays a beautiful spectrum of colors with all the traditional favorites – lab grown ruby, sapphire, and emerald. But, did you know our Initials feature more gemstone choices than any other Chatham collection?
Let's get personal!
Combine your name's initial with your birthstone or the gem closest to it in color. You can also make a selection based on beauty, gemstone symbolism, or simply because it matches the contents in your closet. No matter the reason, Chatham has you covered with an assortment of lab grown gems.
Paraiba Tourmaline is highly admired for exhibiting one of the most striking gemstone colors ever mined. Throughout these many years, we have been asked to recreate this stunning color. Today, we offer this intense blue-green in spinel form. Since production is still limited, we exclusively reserve it for our initial pendants.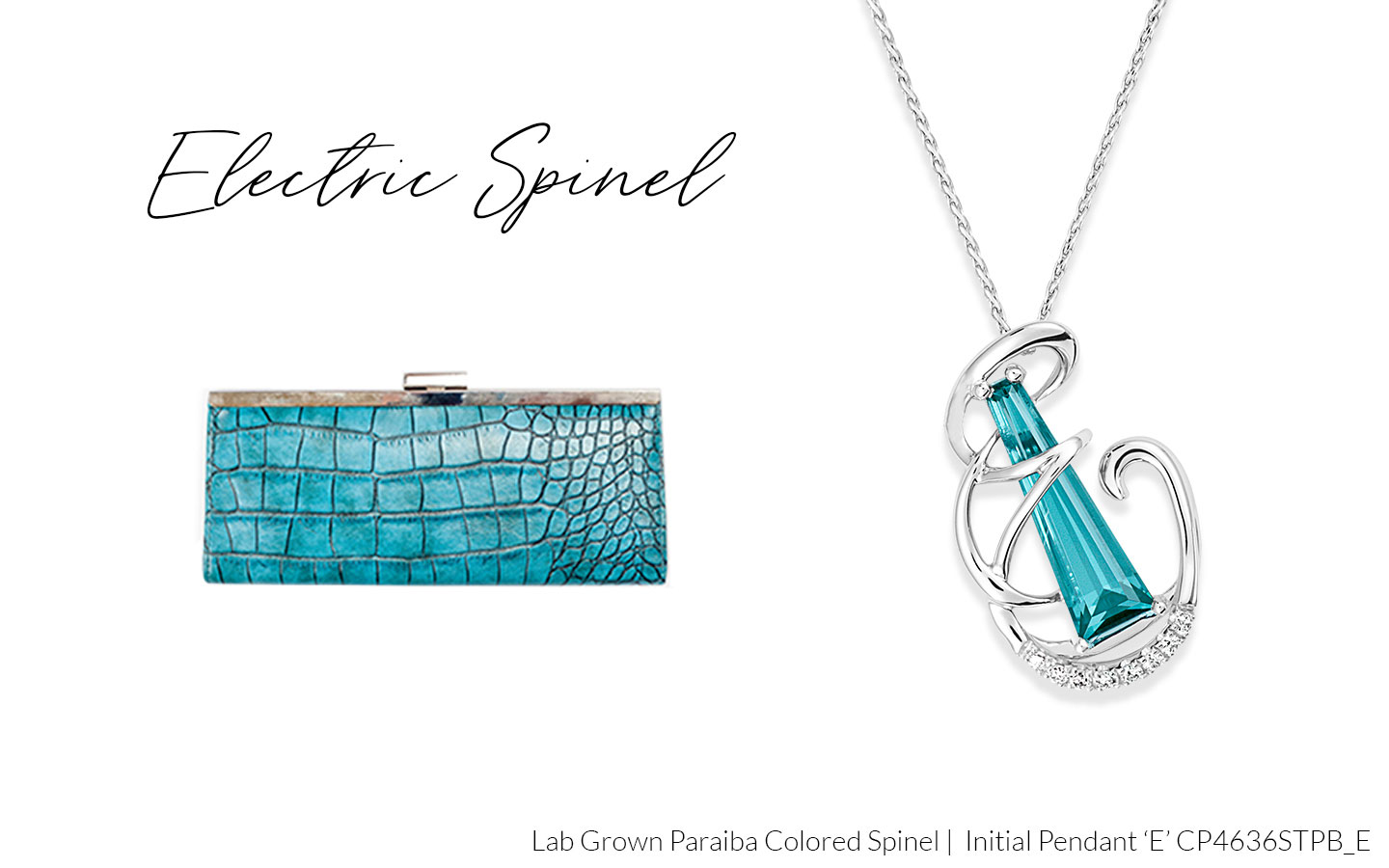 'Tsavorite' Colored Sapphire
Tsavorite garnet is commonly compared to an emerald green. Though it displays a more radiant and brighter shade typically seen in emerald. It is beautiful in its own right and we are successful in replicating this neon color in a sapphire. Its prominent hue is quite eye-catching and packs in a punch highlighting your initial.
.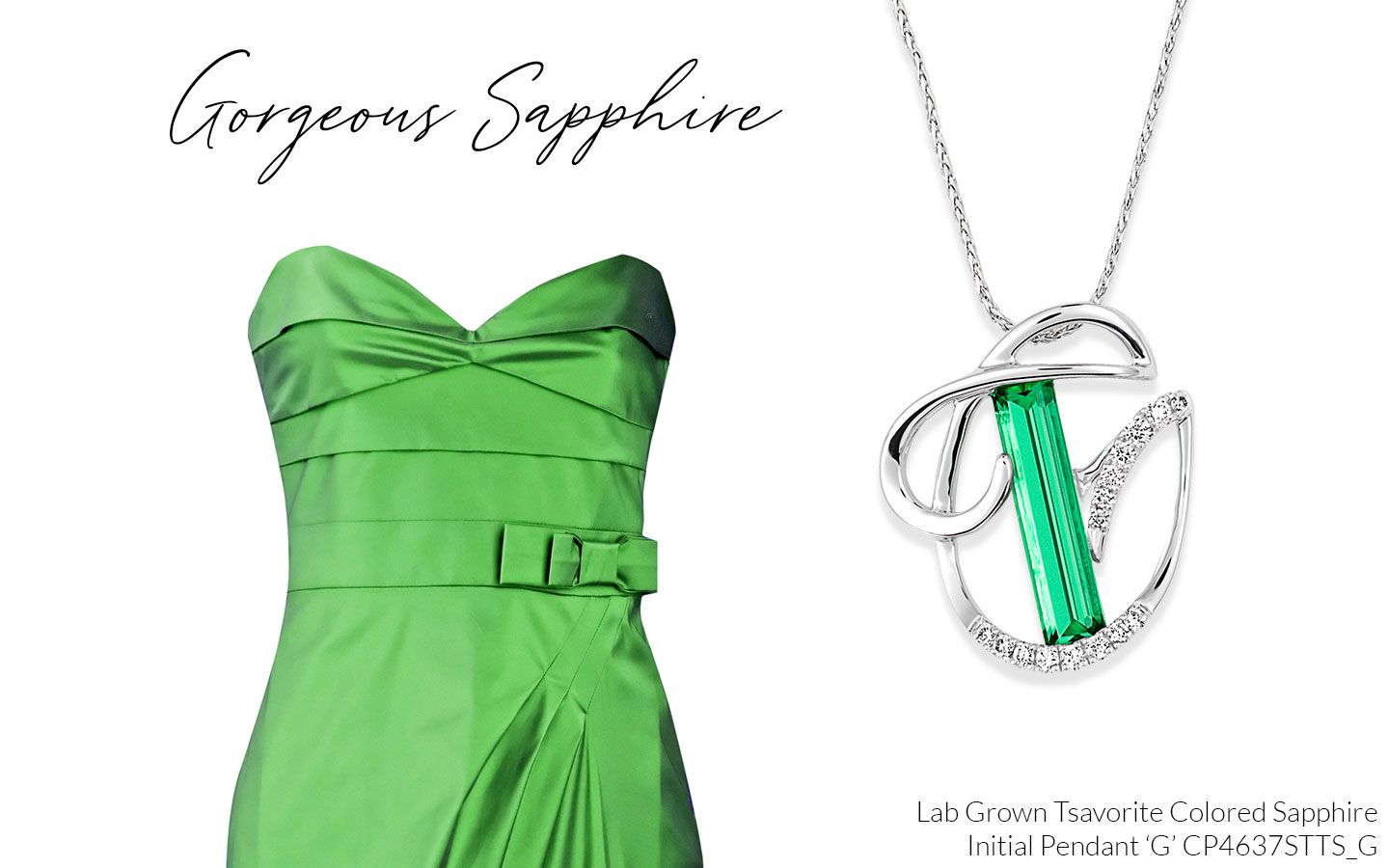 There is no denying the color yellow triggers feelings of happiness and joy! It is an optimistic color that radiates sunshine. Our lab grown yellow sapphires are cut into three different shades: light, medium and dark.  We opt for the light pale yellow for our initial pendants delivering an elegant and delicate look.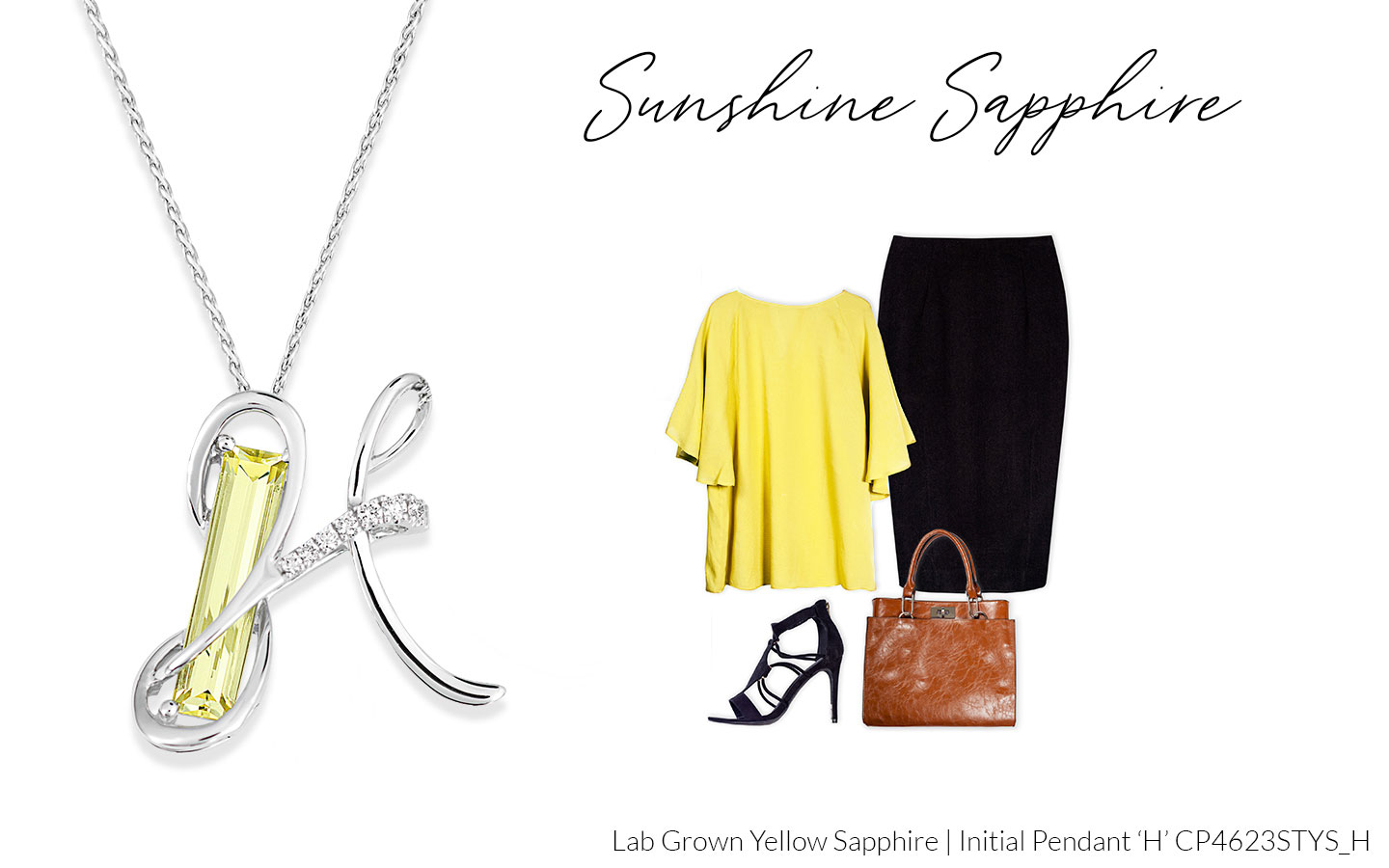 Bubbly Champagne Sapphire
Chatham lab grown champagne sapphire is a definite trending color. The subtle hint of pink with peach undertones creates a stunning combination. Set perfectly in your initial pendant, there is no better match. Simply feminine!
If you're an April baby or color is just simply not your thing, we also offer lab grown diamonds to showoff your initial. The fire and brilliance will elevate the design to a sheer classic.